Outdoor advertising used to be the business of sticking paper on billboards, one that seemed a backwater as the joys of television advertising were discovered in the 1950s and 1960s. In those days – and for decades afterwards – TV and press advertising ruled the roost.
Then along came internet-fuelled digital 20 years or so ago, which now makes up about 20% of the $550bn-plus spent on advertising globally and is still growing faster than any other form. What chance poor old posters in such a world?
Actually the business is thriving as never before and the rocket fuel in the engine is, almost unbelievably, digital.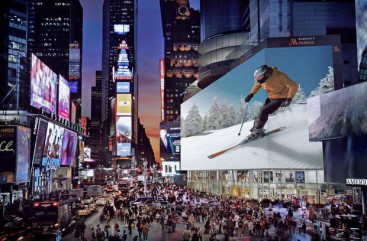 In Paris 56 years ago, a number of outdoor advertising companies came together to form a trade association called FEPE, standing for Federation European Publicite Exterieur.
The same group came together in Budapest earlier in June, this time as FEPE International, to discuss and celebrate the success of what has been renamed "out of home" (still Publicite Exterieur, if you think about it).
But out of home includes a lot more things than just posters these days although they remain the mainstay of the business.
Thanks to digital, we have moving images, sound and music on screens everywhere – some on our streets, others in shopping malls and bars.
But out of home is also a big force in the mobile advertising industry, the fastest-growing part of the digital ad boom.
Companies have discovered people are quite happy to interact with digital posters via their mobiles. So these posters are a great way to send them messages, including directions to the nearest store.
All this stuff comes at a cost, of course, and some observers worry that will outweigh the benefits.
A digital poster can change several times in the course of a minute, allowing the owner to sell to many more advertisers. But those advertisers get less attention for their money – although the digitally powered message may have more impact.
FEPE has changed over the years. It now includes technology companies as well as media owners, although the number of OOH owners has reduced dramatically as consolidation – as in most media businesses – takes hold.
The UK, for example, used to have hundreds of poster contractors. Now the main players are multinational giants such as French firm JCDecaux (the world's biggest), Clear Channel from America and Exterion (formerly CBS Outdoor), which looks after the huge London Underground poster network.
But such giants don't have things all their own way. In parallel with the growth and consolidation of the industry has been the growth of OOH specialist agencies (a British invention), media planners and buyers whose orbit extends to mobile and so-called experiential marketing (live events).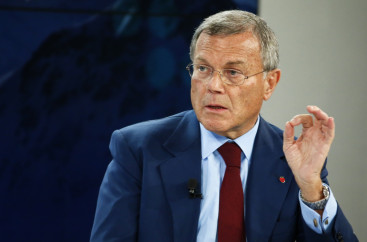 These companies include Kinetic, owned by Sir Martin Sorrell's WPP, with about $4bn in revenues, and Posterscope, now owned by Japan's Dentsu Aegis.
These, arguably, are now more powerful than even the biggest OOH owners, with their iron grip on big client budgets.
But it seems to be working. OOH is a very profitable business: unlike TV or press, you don't need to pay writers, performers and journalists to keep the ads apart. Once they're up there, it's job done.
As other main media fragment (YouTube, as we often remind you, is now the world's biggest broadcaster), posters are an attractive way to reach big national, regional and, maybe one day, global audiences.
The days of mythical poster man Bill Stickers may be coming to an end. But the boy done well.
Stephen Foster is editor of More About Advertising, a former editor of Marketing Week and a London Evening Standard advertising columnist. He wrote City Republic for Brand Republic and is a partner in communications consultancy The Editorial Partnership.