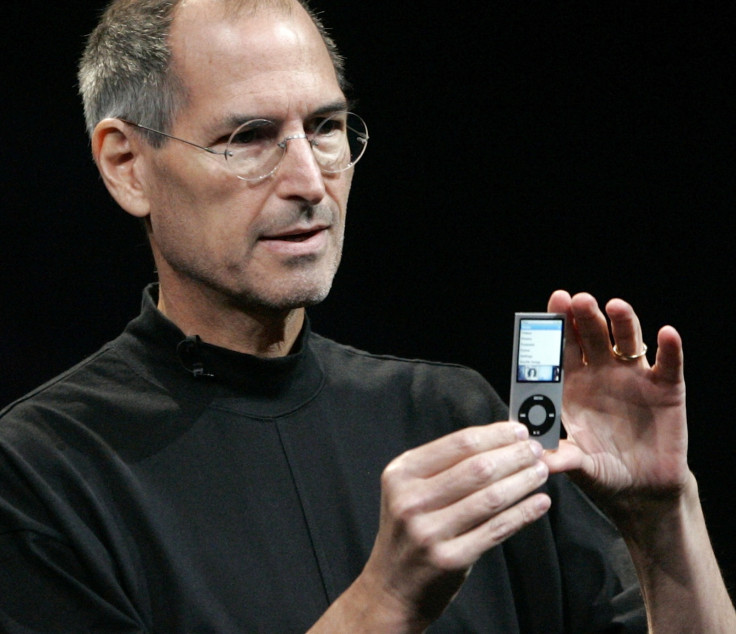 The co-founder of Apple, Steve Jobs, called the people behind the RealNetwork music manager software "hackers" for trying to "break into the iPod" in emails to other executives.
The emails were read out on the opening day of a decade-old lawsuit brought on behalf of eight million iPod owners who believe the tech giant's copyright protection software was used to manipulate the MP3 player market - and Steve Jobs is set to be a key witness.
On the opening day of the trial, William Isaacson, representing Apple said his client had every right to make changes to iTunes to protect iPods from security threats, as well as from the damage caused by Real Networks rival music manager software.
"It posed a danger to the consumer experience and to the quality of the product," Isaacson said in court in Oakland, California on Tuesday, according to a report from Reuters.
In July 2004, less than three years after the original iPod was released, Jobs wrote an email to other Apple executives suggesting an angle for a press release:
"How's this?'We are stunned that Real is adopting the tactics and ethics of a hacker and breaking into the iPod.'"
Phil Schiller, Apple's current head of marketing, replied: "I like likening them to hackers."
"Do they still exist?"
A lot of the interest in this case surrounds the use of previously unseen video evidence provided by Jobs in a deposition filmed in 2011.
According to a transcript filed with the court, when asked about Real Networks in the video, Jobs replied witheringly: "Do they still exist?"
He adds that he doesn't believe the reaction at the time (in 2004) was angry, and that if Apple was really angry it would have issued a lawsuit:
"They don't sound too angry to me when I read them. Usually, a vehement - I don't know about the word 'vehement,' - but a strong response from Apple would be a lawsuit."
The lawsuit claims that by updating the software on its iPods to prevent people from playing music bought on other music manager software - such as Real Networks RealPlayer - it "locked customers" into buying content from iTunes giving Apple monopoly power over the digital music player market.
Apple dismisses this argument saying it had no legal duty to make its products compatible for competitors, with Jobs adding that it was worried about what record labels would say it customers could copy music from the iPod onto other computers.
Lawyers acting on behalf of the iPod owners who bought their devices between 2006 and 2009, will seek as much as $350m (£224m, €282m) in compensation from Apple but this sum would be automatically tripled under federal antitrust laws.
Apple software chief Eddy Cue as well as Schiller are both expected to testify as the trial continues.