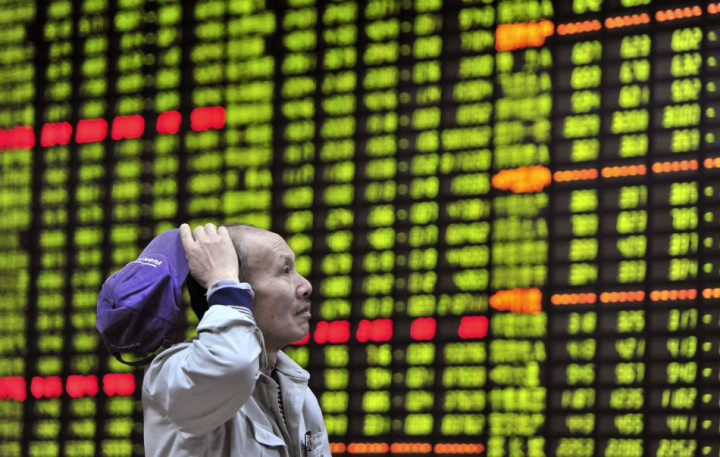 Markets across Asia finished the week higher. Hong Kong's Hang Seng led the pack and the Japanese Nikkei trailed.
Asian markets tumbled at the beginning of the week, after Chinese stocks took a hit on Beijing's reluctance to ease monetary policies despite slowing economic growth.
China's State Council has said it would block off credit to force a consolidation of industries that delivered excess production. It also plans to step up the supervision of wealth-management products and emphasised financial market stability.
Fears over the US Federal Reserve's tapering of its quantitative easing (QE) programme also impacted Asian equities on 8 July.
Markets outside China bounced back on 9 July on positive cues from Wall Street. US indices ended higher after aluminium producer Alcoa reported better-than expected results.
Pittsburgh-based Alcoa is generally seen as a barometer for global manufacturing, given airlines, automotive firms, construction firms and home appliance manufacturers use its products. The firm expects global demand for aluminium to rise 7% this year.
However, mainland Chinese markets remained choppy on news China's consumer inflation accelerated in June.
Markets outside South Korea opened higher on 10 July on upbeat cues from Wall Street, boosted by a positive start to the second quarter earnings season.
However, disappointing trade data from China forced markets to shed early gains. Government data showed both exports and imports declined in June.
Elsewhere, Japanese and Korean investors held back ahead of monetary policy decisions due later in the week in both countries.
Markets outside Japan opened higher on 11 July and rallied thereafter on US Federal Reserve Chairman Ben Bernanke's comment that US interest rates would remain low to boost economic recovery.
Bernanke said the central bank was in no hurry to hike rates once an unemployment rate of 6.5% is reached.
"There will not be an automatic increase in interest rate when unemployment hits 6.5%," Bernanke told a gathering of economists in Massachusetts. Given the weakness of the US labour market and low inflation "it may be well sometime after we hit 6.5% before rates reach any significant level".
In Japan, investors were cautious early in the day, ahead of the Bank of Japan's (BoJ) interest rate decision. The index finished in the green after BoJ said the Japanese economy was "starting to recover moderately" and exports "have been picking up".
The central bank has left its monetary policy on hold. The BoJ, however, cut its growth and inflation forecasts from its April projections, and refrained from injecting fresh stimulus.
The news came when the Japanese stock markets were closed for lunch and the yen gained against the US dollar.
Markets were mixed on the final trading day despite a rally on Wall Street, as investors laid low ahead of next week's economic growth data.
China will release GDP growth numbers on 14 June. Chinese Finance Minister Lou Jiwei has said that the country's economic growth could average 7% in 2013, below the government's target of 7.5%. The economy expanded by 7.7% in the first three months of 2013.
Australian bank Macquarie has said it expects China to grow 7.3% in 2013, down from an earlier projection of 7.8%."In our opinion, structural reforms aimed at solving these problems could lead to even lower growth," said an analyst's note. The bank also cut its 2014 economic growth forecast for China to 6.9% from an earlier 7.5%.
Hong Kong's Hang Seng finished the week 4.05% higher at 21,277.28.
The Shanghai Composite index finished 3.44% higher at 2,039.49.
Australia's S&P/ASX 200 ended 3.01% higher at 4,973.90.
South Korea's Kospi ended 1.72% higher at 1,869.98.
The Japanese Nikkei inched up 0.22% to close at 14,506.25.
The week ahead will see China put out annual growth numbers, alongside yearly industrial production and retail sales data. China will also release monthly house price data.
Lower growth will test Beijing's stomach for economic reform. A raft of government data has revealed that growth in the world's second largest economy is dropping to a 23-year low.
The Bank of Japan will release minutes of its June monetary policy meeting.
India will put out trade balance numbers alongside wholesale price inflation data. Dismal economic data could prevent India's central bank from cutting interest rates when it meets on 30 July, analysts claim
South Korea will release trade balance data followed by producer price data.
Hong Kong will put out its June unemployment rate, while Singapore will release annual retail sales data.