More worms are spilling out of the can after Mel B announced her divorce to husband of 10 years Stephen Belafonte, as a 25-year-old Irish model is the latest individual to come out with an anecdote about the estranged couple.
Former Britain and Ireland's Next Top Model star Holly Carpenter – who appeared on the 2013 series – revealed she was visiting the UK capital in 2014 after signing with a London based agency when she met the former Spice Girl.
Carpenter told MailOnline that she bumped into the singer – real name Melanie Brown – in the smoking area of a West End nightclub.
She claims that the former X Factor judge approached her, asking for a cigarette.
She said: "It was in 2014 and I had gone over to London with a friend. We got signed with modelling agencies there but we were also going over to have some fun. I was only 22 and at the time Mel B was a judge on the X Factor. I would have been a massive Spice Girls fan as a kid.
"We went to a night club in the West End. I had never seen anything like the venue in Dublin so we were just running around the place having so much fun. I went out to the smoking garden as there was a secret door from the bathroom."
On the moment they met, Carpenter added: "It was actually the results night, it was a Sunday so I had the X Factor on as we were getting ready. I was in the smoking area and it wasn't that busy out there. I heard this voice behind me saying: "You alright love, have you got a spare fag?"'
The former Miss Ireland soon realised who she was chatting to, but tried to keep her cool despite being a huge fan of the Spice Girls.
"I turned around and she was just standing there in front of me and I was completely starstruck for a minute because she was fully in her glamour from being on the X Factor show. We were chatting away and I didn't want to say 'I'd loved you in the Spice Girls and you were my favourite' because she had probably heard it all the time.
"Also if I started asking her for pictures, she'd probably think: 'How did this girl get in here?'''
Carpenter also recalled the moment she met Brown's now-estranged husband, Belafonte, citing that his handshake and glare lingered for too long.
She said: "He said 'You should get her number Mel, I say she'd love to come to one of our parties next week.' And she laughed like it was an inside joke. I said 'Yeah that sounds cool' really casually.
"He started talking more details about it saying 'it's next week, it should be fun'. Mel then laughed and we kept talking as if she knew that she wasn't going to ask for my number. He was saying 'come along'. It was just strange because I didn't expect that then she just went off," she added.
Carpenter is not the only name to have been dragged into Brown and Belafonte's messy divorce. Socialite and aristocrat Lady Victoria Hervey reportedly enjoyed a red wine fuelled threesome with the divorcing couple.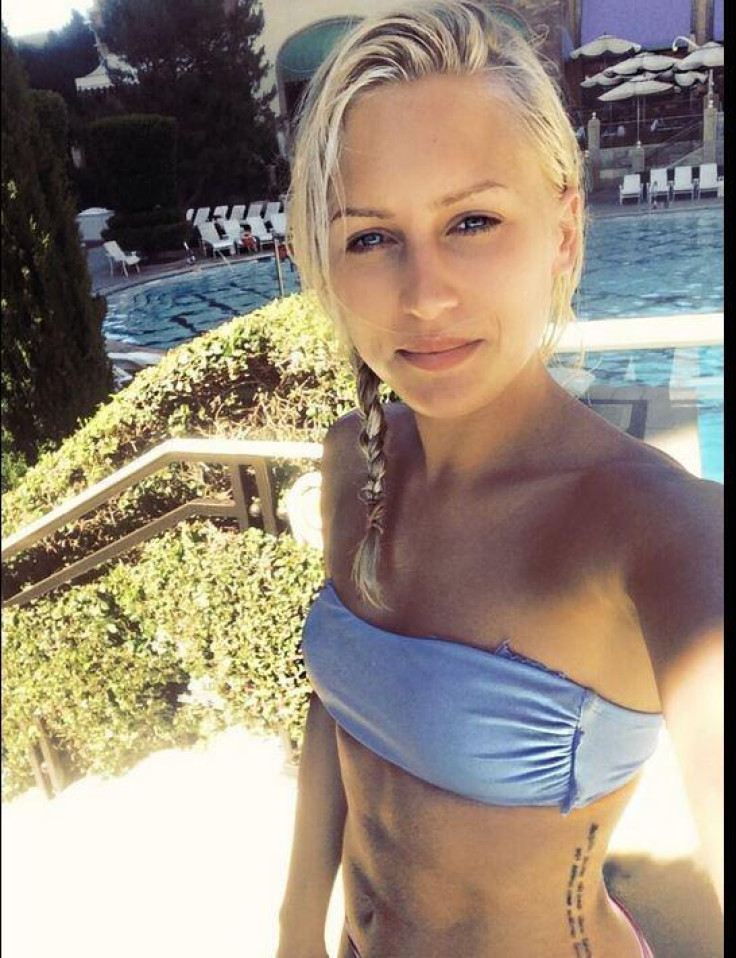 The Sun reported that the secret tryst with the couple happened after a drunken night in LA when the trio were celebrating the Spice Girl's 2007 success on Dancing With The Stars.
It has also been alleged that Belafonte impregnated the family nanny and former German exchange student Lorraine Gilles and paid her £241,000 to have an abortion.