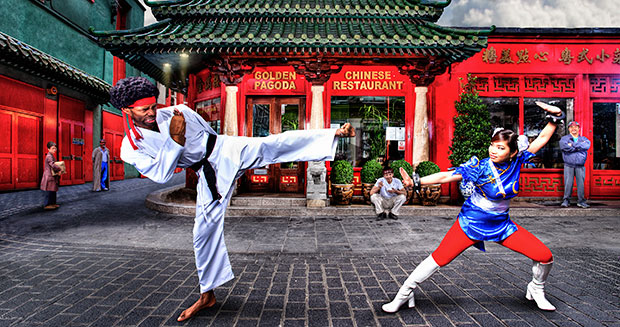 Professional eSports champion Ryan Hart has set a Guinness World Record for challenging the most consecutive contenders on Street Fighter 5. He was only required to win 90% of his non-stop bouts to claim the record, but his skills were too much for his 260 opponents – who all fell to his mighty skills.
Speaking about his record, Hart told IBTimes UK: "I thought it would be a smooth sail, but it turned out to be quite a rough ride, especially towards the end when I started feeling the strain. Not being able to take breaks in between opponents for 11 hours didn't do me any favours either. I'm extremely happy to have achieved this record for Street Fighter 5."
Not even Street Fighter 5's executive producer Yoshinori Ono could withstand the onslaught, becoming the first to fall during the impressive 11-hour feat held at Manchester's Trafford Centre to celebrate the launch of the latest entry into the venerable fighting video game series.
A Street Fighter champion
Amazingly, this is not Ryan's first Street Fighter record to suffer his dragon fists according to Guinness World Records, as he can also lay claim to having achieved the longest unbeaten run of Street Fighter 4 matches in 2010, lasting for an equally ambitious 169 fights. More incredible however, is his tally of 450 fighting video game event wins from between 1998 to 2015 held across 20 countries that netted him the crown for the most international fighting game competition wins. Wow.
Despite the server issues that hampered the game's launch and overall reception, in our review we still felt that "in many ways it's the best Street Fighter yet". You can also catch IBTimes UK's video interview with Ryan Hart, where he talks about how Street Fighter 5 will impact the eSports scene.