John Collison, co-founder of digital payments company Stripe, which is backed by Elon Musk, kicked off MoneyConf in Belfast on 15 June with the announcement that his company will launch in Denmark, Norway, Sweden and Finland next week.
Stripe recently partnered with Apple Pay and Pinterest, and the expansion will stretch its international reach to 20 countries around the world.
The 25-year-old looked at home on a stage constructed of wooden pallets in a graffiti covered aircraft hanger full of skateboard ramps that has been airbrushed into conference mode for the two day duration.
"Social commerce," announced Collison, "is so new we don't have a hip abbreviation for it yet."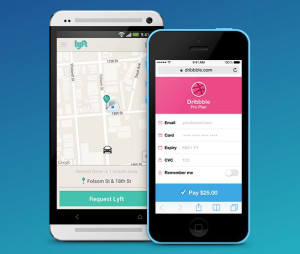 Collison said the move to mobile commerce was where his company was to focus efforts to facilitate change. He said mobile conversion to actual commerce at the moment "sucks".
People now spend most their computing time pawing at a glass screen, but this is yet to be translated to purchasing, he said. "I talk to a lot of retailers and they are not able to capture this traffic."
Regarding his tie-up with Apple Pay, Collison said there are two parts to what Apple does: in-person transactions and app stuff. Stripe is mainly working on the app side. "It generates a ton of traffic in the US for us" he said.
The Silicon Valley company Collison runs with his brother is now valued at $3.5bn (£2.25bn).
"Valuation is the only metric people hear about; it ends up being used as a scoreboard. In fact the cost of capital is just one metric to consider. We say don't be too evaluation focussed. We could mention the number of customers we have . Or how satisfied our customers are. Valuation is the only metric the press ever see," said Collison.