Apple Pay is coming to the UK in July, letting iPhone 6 and Apple Watch owners pay for goods and travel with nothing more than their fingerprint.
The system, which launched in the US earlier in the year, uses near-field communication (NFC) to complete payments between the till of a shop and credit or debit cards stored digitally on an iPhone or Apple Watch. Payments through the iPhone 6 are authorised by the owner pressing their finger against the Home button, as they do to unlock it.
Here is our guide outlining everything you need to know about Apple Pay in the UK.
Will it work with my iPhone?
To use Apple Pay you need an iPhone 6 or 6 Plus – or the iPad Air 2 or iPad mini 3. It also works with the Apple Watch, even when it is paired with an older iPhone, such as the 5, 5c or 5s. Your iOS device needs to be running iOS 8.1 or later, but we expect Apple to bundle UK access to Pay with iOS 8.4, which is due in July.
Passbook or Wallet?
Apple Pay currently works for US users with the Passbook app, but – coinciding with Apple's mission to replace our wallets with iPhones – for iOS 8.4 Passbook will be removed and replaced with a new app called Wallet.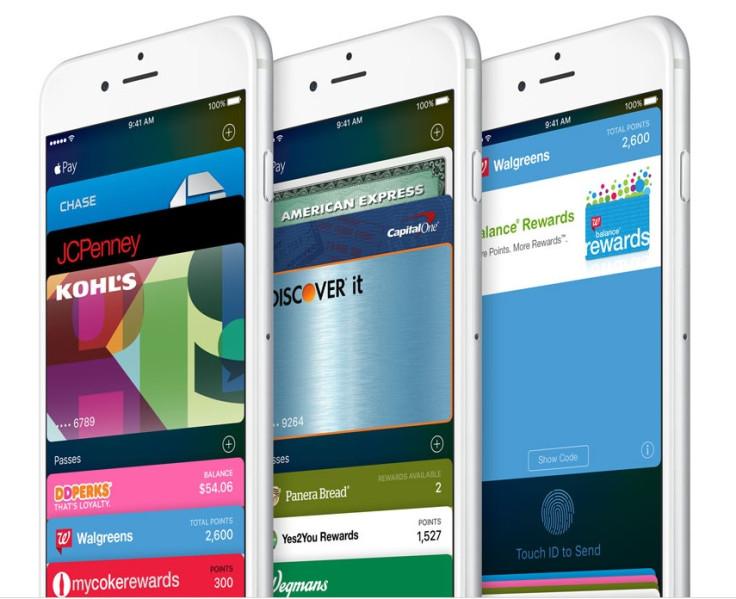 Wallet is where you enter the details of all credit and debit cards you want to use with Apple Pay. You have to select one to be your default card, but any other card can be manually selected at the point of purchase. To save cards to your iPhone, either enter the number and other fields manually, or use the iPhone's camera to take a picture, then just type out the security code on the back of the card. Once verified with your bank, the card will be saved.
As well as bank cards, you can also add store cards and rewards cards to the Wallet app.
But not your Oyster...
It is worth noting at this point that Oyster cards cannot be saved to the Wallet app, but the bank card you use for getting around on the Tube and buses in London can be, so you can tap your iPhone or Watch instead of that card to pay for journeys.
Which UK banks will work with Apple Pay?
Visa, MasterCard and American Express will all be on board with Apple Pay when it launches in the UK in July – but some banks are not...
From July, cards from the following banks will work with Apple Pay:
American Express
First Direct
HSBC
Nationwide
NatWest
Royal Bank of Scotland
Santander
Ulster Bank
Later in 2015, these banks will also accept Apple Pay:
Bank of Scotland
Halifax
Lloyds Bank
M&S Bank
MBNA
TSB
Barclays is the obvious omission here. The bank tweeted after Apple's Worldwide Developers' Conference (WWDC) announcement to say talks between the two companies "remain constructive," but the hold-up is likely due to Barclays' own mobile payment system, Pingit, which uses your phone number to identify you, in the same way PayPal uses your email address. Will Barclays stand firm against Apple, or will it ditch Pingit, accept defeat, and join a universal system used by all of its rivals?
Where can I use Apple Pay?
A wide range of retailers, cafes, restaurants and websites have pledged to allow Apple Pay payments. Here is a selection of where you will be able to pay with your iPhone from July: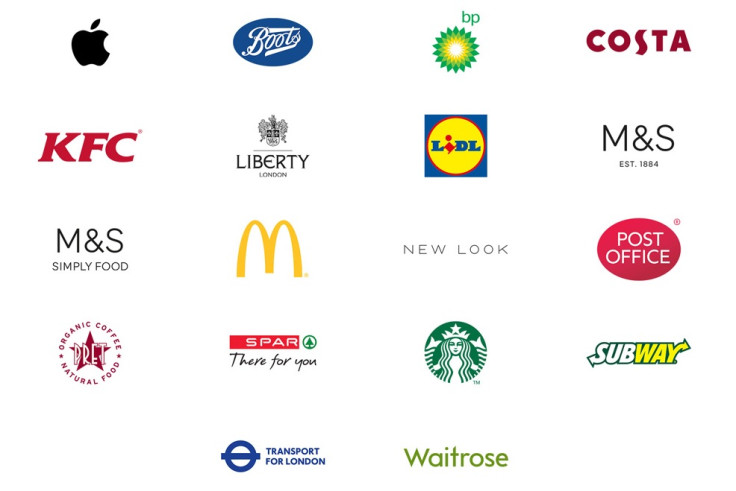 How to use Apple Pay in shops and on the Tube
Simply hold your iPhone 6 against the Chip and PIN machine as you would a regular contactless bank card. The iPhone will wake up and display your default card; tap the card (or scroll down to a different one and tap that instead) and place your finger on the Home button's Touch ID sensor to complete the payment. It is a longer process than tapping a bank card, but the initial act of getting your phone out may well be quicker than reaching for your wallet or purse and finding the right card.
The process is much more involved than tapping a card on the Tube barriers as you walk through, so we have asked Apple, Transport for London (TfL) and MasterCard if the process is the same on TfL as it is in shops. We will update this article when we get a reply.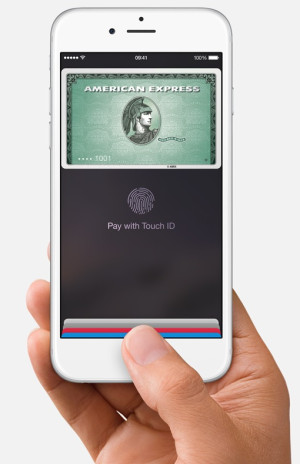 Using an Apple Watch is simpler – just hold the watch against the machine. No authorisation is required, as the Apple Watch uses its heart rate monitor to know it has not been taken off (or stolen) since you last entered the passcode to unlock it. Although we would advise owners of the £8,000 gold Watch Edition against banging it on the Subway checkout every lunch time...
What is the transaction limit of Apple Pay?
Apple Pay transactions are limited to £20, just as contactless payments are with debit and credit cards. This limit is being increased to £30 in September, although it will require retailers to install new card and contactless readers to process them. Apple has said some retailers may opt to agree deals with banks to increase this on a case-by-case basis.
Privacy and security
Apple does not see the details of cards stored in Wallet, nor does it see the transactions you make.
Your most recent payments are stored in Wallet for a limited time, but Apple does not see them or save them. An extra bonus from Apple Pay is how your card details are not seen by the cashier or anyone else nearby. Apple wants you to keep your cards in your pocket, because one day it wants you to leave them at home.
If your iPhone is lost or stolen, you can use Find My iPhone on a computer or other iOS device to locate and find it, or immediately switch it to Lost Mode, which suspends Apple Pay. As a last resort, you can completely wipe the iPhone clean.
Using Apple Pay in apps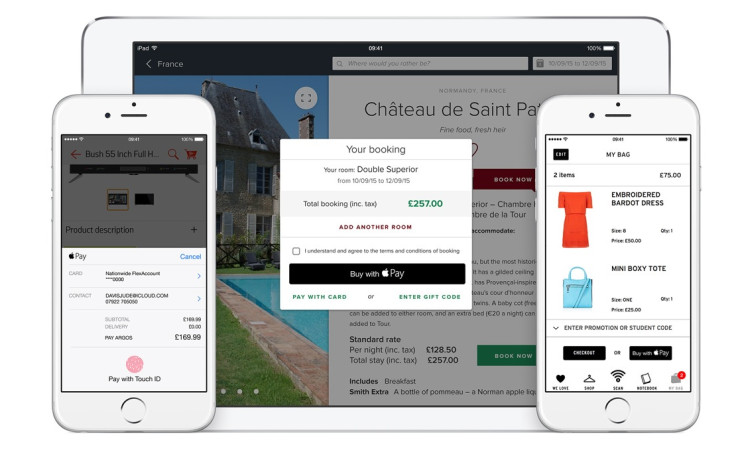 The second half of Apple Pay is online payments through apps. Instead of entering payment details for every website you visit, you can tap the 'Pay with Apple Pay' button on participating apps and use cards stored in the Wallet app to pay; payments are authorised with your fingerprint through the Home button.