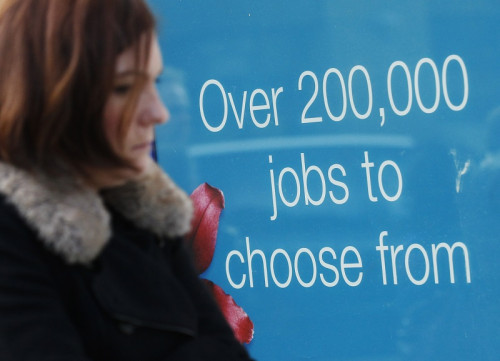 Almost half of small and medium sized firms in the UK will increase their headcount in 2014 as strong market confidence has sparked a recruitment drive.
Michael Page's 2014 Employment Trends Survey, which questioned more than 4,000 of the recruiter's clients, cements anecdotal evidence that there is a level of optimism in the country's labour market that has "not been seen in years".
The research revealed that nearly half (48%) of SMEs (employers with between £20m and £150m turnovers) said they will hire in 2014 – meaning 11% more SMEs want to hire than large companies.
"SMEs are bullish compared to large companies in the core business hubs of the UK. In London and the Home Counties, 41% of SMEs reported that they would increase headcount this year compared to only 20% of large companies," said Oliver Watson, managing director at Michael Page.
He added: "This trend was also mirrored in the Midlands with 41% of SMEs reporting growing headcount aspirations versus 20% of large companies, and in the North West with 37%, compared to 32%, respectively."
The survey found the booming oil and gas sector has put the north east of Scotland firmly at the top of the list for regional hiring aspirations with nearly six in 10 (58%) of respondents in this area saying they will increase headcount.
The research also revealed jobs growth will be the most abundant in professional services with approximately three out of five respondents saying that they will increase headcount.
"All major sectors which make up UK GDP have responded with encouraging signs of growth, in particular, 52% of automotive, 50% of construction, 40% of manufacturing, and 40% from banking businesses," Watson explained.
He added: "Within these key sectors SMEs are trumping large companies in relation to hiring optimism for example in professional services 11% of SME respondents said they had intentions to increase hiring versus 7% of large companies."
But attitudes towards pay and bonuses remain unchanged from 2013 results with seven out of 10 respondents expecting their company to increase salaries and six out of 10 expecting to pay bonuses in 2014.
The figures come as recruitment firm Morgan McKinley found job openings in London dropped by 42% to 4,095 in December, from 7,056 a month earlier, as Britain's biggest firms try to stay profitable amid rising costs.