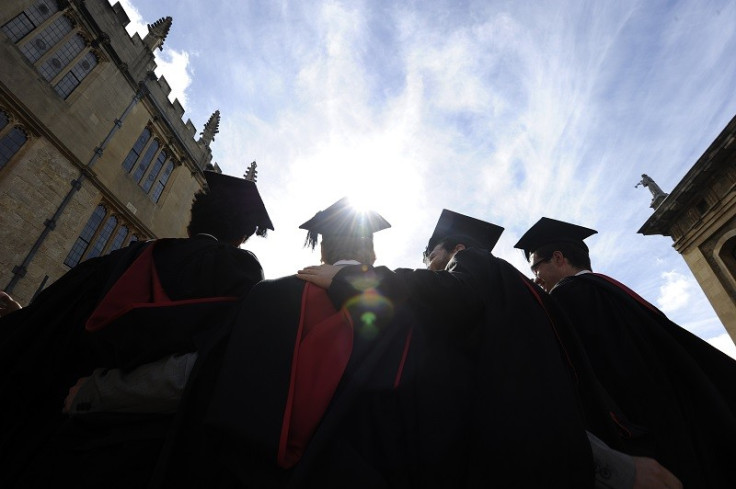 The Student Loan Company has been ranked as the worst place to work at within Britain's public sector, according to its employees' scathing feedback.
Disgruntled workers have taken to Britain's two biggest recruitment websites, Indeed.co.uk and Glassdoor.co.uk, to vent their anger at the Glasgow-based company.
The Student Loan Company received an average of 2.8 out of 5 as an employer, lower than the 3.6 average across other public sector companies. Meanwhile, less than 33% of employees would recommend working for the company, compared with an average of over 60% in the public sector.
According to the Times, the most common complaint among employees was aimed at the company's "seriously below par" management, which along with poor training and inadequate systems made the staff job even harder.
"Management haven't got a clue what they are doing," wrote a former customer service representative.
"Planning hours and schedules are all over the place and overtime is begged-for 24/7."
Other employees also highlighted what they perceived to be chronic shortcomings by the management.
"Culture and values are only words to most of the senior management and executive team who make no effort or have no demonstrable skill set to lead by example," one wrote.
The company said it had already acknowledged the issues and had implemented a series of measure aimed at improving the working environment.
"Our 2020 Strategy recognises the need for a change in culture along with new ways of working to make us a better place to work," a spokesman was quoted as saying.
"A number of initiatives to improve organisational health have been launched and we will track their progress through formal regular employee engagement surveys, as well as monitoring external sites such as Glassdoor and Indeed."
The news will pile further pressure on the company, which has already had to deal with two high profile incidents this year. First it emerged that over 86,000 graduates ended up overpaying their loans by a staggering £51m combined, as the company's technical capabilities do not stretch far enough to allow it to have real-time data from HMRC.
As a result, the combined total that was overpaid was 65% higher than in 2010.
Meanwhile, in July, the company's chief executive Steve Lamey was suspended pending an investigation following allegations of bullying after just 12 months in the job.