A Danish inventor charged with killing a Swedish journalist whose torso was found in waters off Copenhagen says the woman died after being hit by a hatch cover aboard his submarine.
Peter Madsen is charged with killing Kim Wall whose headless torso was found by a cyclist on 21 August, after she disappeared eleven days previously.
Testifying in court on Tuesday (5 September) Madsen claimed he had been holding the hatch for Wall and had slipped thus causing the heavy cover to fall on the journalist's head.
The 46-year-old then said he had tried to bury Wall at sea and intended to commit suicide after her death.
"I lose my foothold and the hatch shuts," he said according to Sky News. "Kim had been severely hurt and was laying with an intense bleeding. There was a pool of blood where she had landed."
Madsen had arranged to take Wall on his home-made submarine for an interview on 10 August and was reported missing by her partner at 2.30am the following day.
Prosecutors allege that Madsen murdered Wall and mutilated her body before deliberately sinking the 40-tonne submarine hours when the search for Wall began.
But Madsen denies this and told a Copenhagen court that Wall was bleeding intensely after being hit by the 70kg (154lb) hatch as the pair were sailing in the strait between Denmark and Sweden.
"There was a pool of blood where she had landed," he said according to the BBC. "In the shock I was in, it was the right thing to do," he said, answering why he threw the journalist overboard.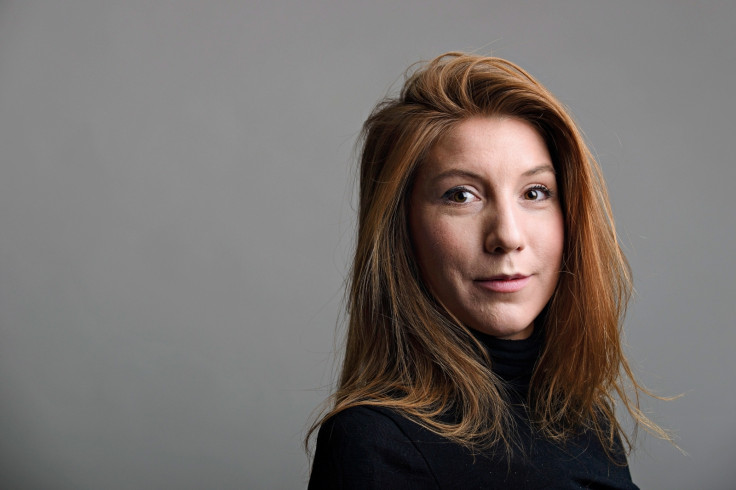 Madsen originally told investigators Wall had got off the submarine at an island around three hours into their journey before later changing his statement saying she had died in an accident on board.
Wall's torso with the head, arms and legs sawn off were discovered by a cyclist in Koge Bay with detectives identifying the body using DNA evidence.
It was also reported that her remains were attached to a piece of metal and cut in a way that allegedly would allow the torso to sink and remain on the sea bed.