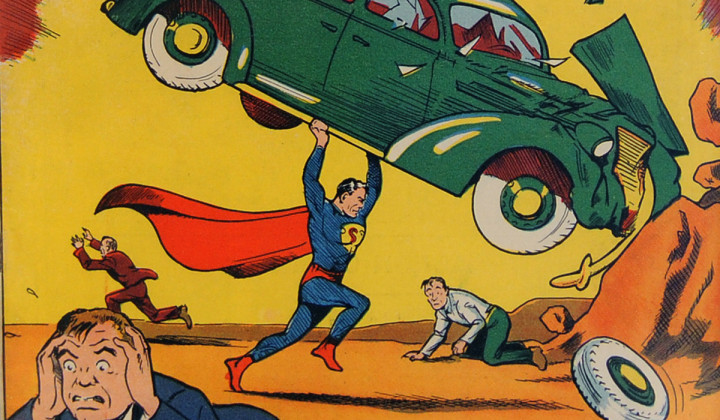 An incredibly rare copy of Action Comics #1 in near mint condition has sold for $3.2m (£1.9m) on eBay.
The comic book marked the first appearance of Superman and was first published in 1938. In 2011 another pristine edition of the comic was sold for $2.16m (£1.3m).
Darren Adams was the lucky owner who sold the comic to an unnamed buyer, saying after the sale that he was "proud to have owned the most valuable comic book in the world. Working with eBay on this auction allowed me to share this rare treasure with their global community and ensure the next owner is just as passionate about its place in history."
The bidding process started at $1m (£603,000), with 48 people in total placing bids.
Harshen Patel, of the Certified Guaranty Company which grades the quality of rare comics, said: "It's a historic moment that not only speaks to the greatness of Action Comics No. 1, but also the overall health of the comic book market.
"You see it with collectors enjoying record sales, with the performance of Guardians of the Galaxy at the box office, and with the attendance at Wizard World Chicago Comic Con this past week. It's a dynamic time for the comic book industry and its future is very bright."
A portion of the $3.2m will be donated to The Christopher and Dana Reeve Foundation, a charity dedicated to curing spinal cord injury.
Reeve famously played Superman in the 1970s and 1980s movies.