Supermarket promotions sink to 11-year low as shoppers hunt for lower prices every day
Amount supermarkets spent on promotions fell to a quarter of typical shopper's basket from a third.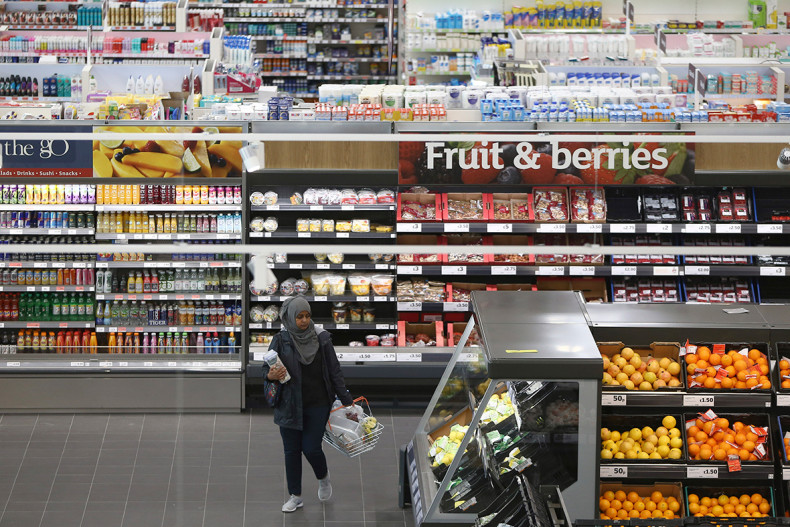 Supermarket one-off promotions sunk to an 11-year low as grocers battle for market share against discount rivals, a report said.
The amount of products grocers tagged with temporary price cuts or multi-buy offers slumped to 26% in the four weeks to 25 March, according to a survey by Nielsen. This is the lowest level of spend since 2006, which also hit 26%.
Promotions on goods have typically made up a third of a shopper's grocery basket over recent years, the body said.
But the rise of discounters, such as Aldi and Lidl has forced Big Four rivals – Tesco, Asda, Sainsbury's and Morrisons – to offer less promotions, opting instead for permanent price cuts.
Nielsen's UK head of retailer and business insight Mike Watkins said: "The level of promotional spend has gone back to levels not seen since before the 2008/09 economic crisis. To be more price competitive, supermarkets have turned temporary price reductions into permanent cuts, so there's less promotional activity as many prices are cheaper all-year round."
He added: "There's also been a shift away from multi-buy to simpler price cuts, which is in tune with shopper needs to make it easier to manage their basket spend."
Sainsbury's and Tesco ended multi-buy and buy-one-get-one-free offers last year, which are been slammed by consumer groups as misleading and more expensive than buying items individually.
Shopping around
Supermarket prices had been falling for some two years, until the turn of this year as rising inflation and a falling pound following the UK's Brexit has pushed up imports.
The price of supermarket items lifted by 2.3% in the 12 weeks to 26 March compared to the same period a year ago, said a second study by respected retail research group Kantar Worldpanel.
It said that prices were pushed up by rises in butter, fish, tea and skincare, which failed to offset falls in such goods as crisps, bacon, chocolate and fresh poultry.
Of the Big Four players in the three-month period Kanter said Tesco's 28.1% market share fell 0.4%, Sainsbury's 16.4% share slipped 0.7%, Asda's 16.2% share slumped 1.8% while Morrisons 10.5% share lifted 0.3%.
CMC market analyst Michael Hewson said: "Once again it's clear that rising prices are proving to be a challenge to the big four UK supermarkets as UK consumers continue to shop around."