Supernatural season 10 finale will cure Dean of the Mark of Cain, but this will surely come with a price.
The season 10 finale episode is titled My Brother's Keeper, where Dean will most likely make a deal with Death.
According to the official synopsis, "Dean (Jensen Ackles) makes a shocking decision regarding the Mark of Cain that would change not only his life, but Sam's (Jared Padalecki) too. Meanwhile, Crowley (Mark Sheppard) and Rowena (guest star Ruth Connell) face off and Castiel (Misha Collins) gets caught in the middle."
In the previous episode, Dean butchered the Styne family to avenge Charlie's death. And when Castiel tries to stop Dean, he nearly kills him. Also, Sam cracks the Book of the Damned, and is close to finding a cure for the Mark of Cain.
The new promotional image released by The CW teases the return of Death on the show.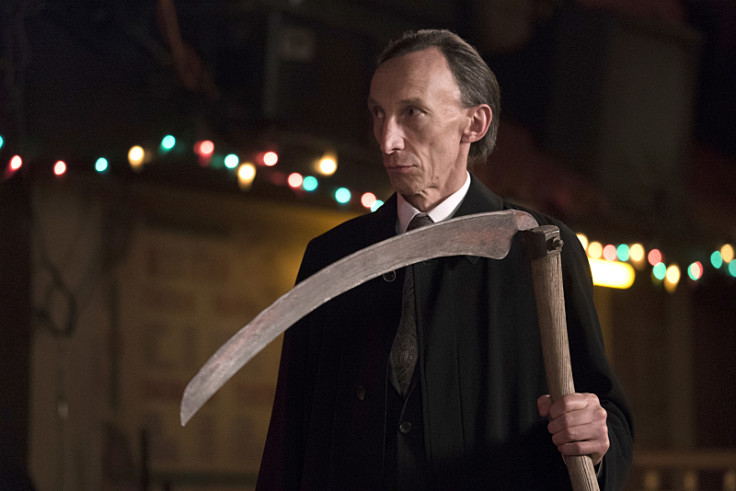 The latest sneak peek shows Dean in a dark avatar, who has gone on a killing spree.
While Castiel and Sam are still trying to find the cure, the latter says, "The only way I know how to save my brother is to cure the Mark."
"What are the consequences?" Castiel asks. "We cure Dean, and we will deal with the consequences later," replies Sam.
Images of of Dean going on a killing spree are then shown, and Sam is horrified to know of his brother's dark side.
The promo also shows Dean calling Death, to make a bargain. "I could remove the mark, there will be one condition. One fairy sizeable non-negotiable condition," Death says to which Dean replies, "That is just fan-freaking-tastic, isn't it."
What are Death's conditions?
Actors Jared Padalecki, Jensen Ackles, and Misha Collins have repeatedly spoken of an enormous sacrifice in the finale episode.
"We are filming the final arc of season 10 right now and it's one of those really intense final arcs, I mean it's probably the most intense I can remember since like season five or something like that," Padalecki said.
All of the last nine seasons have been about Sam saving Dean, or vice verse, but this season Dean might try something different.
Speaking about the season 10 finale, Jensen Ackles who plays Dean teased that Sam might not save his brother again.
He told People: "Everybody's expecting Sam to save the day, but I would say that, in true Supernatural fashion, we give them what they want in a way that they're not going to expect it."
Ackles previously teased that his younger brother Sam would shed the most tears in the finale.
"I believe this season, Jared [Padalecki] is going to out-tear me," Ackles said, adding, "So I'm happy about that..."
So will Dean make a deal with Death to take over his place and rid himself of the Mark? This could be possibility, or can we expect some other twist in finale? To know more watch My Brother's Keeper, which will air next Wednesday, 20 May, at 9pm on The CW.