The CW Network has officially released the synopsis for the midseason premiere of Supernatural season 11. Titled The Devil Is In The Details, episode 10 will air on 20 January 2016 at 9pm EST, where Lucifer will offer Sam Winchester a deal to get out of the cage.
Here is the full synopsis of the episode:
Now that he has Sam (Jared Padalecki) in the cage with him, Lucifer (guest star Mark Pellegrino) offers Sam a way out but it comes with a steep price. Dean (Jensen Ackles) and Castiel (Misha Collins) look into the angel smiting that could have killed Amara (guest star Emily Swallow).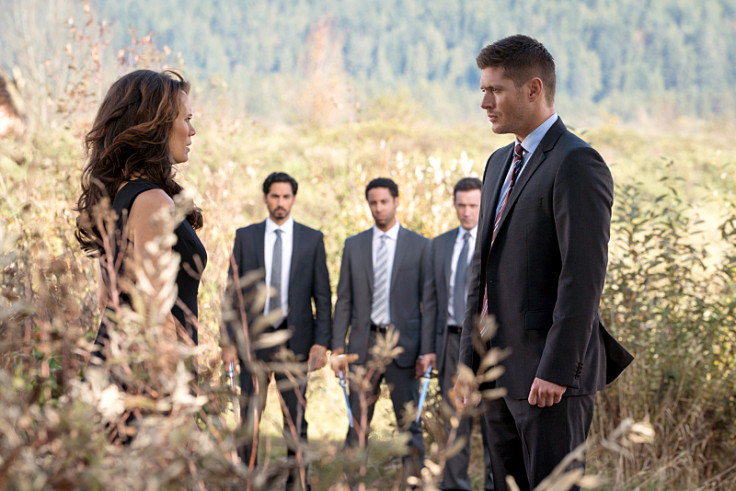 The episode is directed by Thomas J Wright and written by Andrew Dabb. Meanwhile, Castiel who was missing in action, will return in episode 10 and help Dean figure out what happened to Amara. The fall finale titled O Brother, Where Art Thou? ended as the angels team up against Amara aka Darkness and smite her, as we see her vanish amidst black clouds.
Moreover, Lucifer tricked Sam and got him into his cage, but the former will now offer the young Winchester a deal to get out. However, the offer will come with a steep price, which will be revealed in the upcoming episode. Nonetheless, we wonder what it will take for Sam to be freed by the devil.
Supernatural season 11 will also see the return of Jodi Mills in upcoming episodes. According to a report in Entertainment Weekly, actress Kim Rhodes will reprise her role as Sheriff Jody Mills in episode 12 titled: Don't You Forget About Me.
Lastly, Supernatural showrunner Jeremy Carver told the website, "Sheriff Mills, who's taken in Claire and Alex, has a case fall a bit too close to home."