Once Upon a Time season 5: Jennifer Morrison teases 'true friendship' of Regina and Emma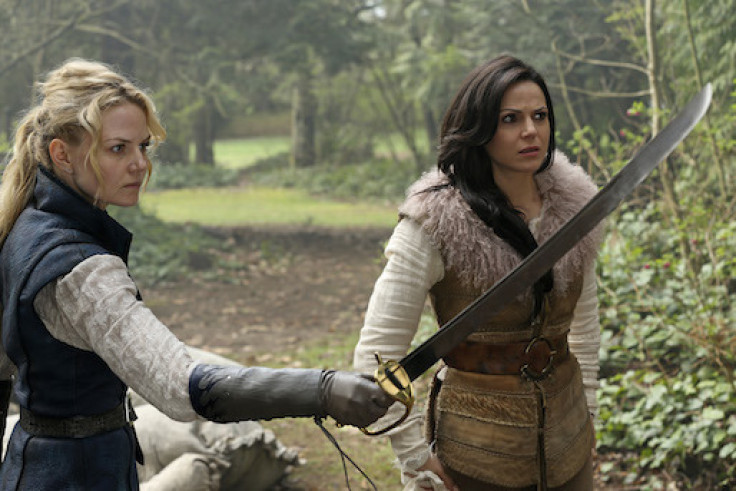 Regina aka the Evil Queen and Emma Swan aka the Savior's relationship has been through a lot of trials and tribulations in ABC's Once Upon a Time. In season 1 they were arch-nemesis, but their relationship has evolved over the years. Emma even became the Dark One to save Regina in season 4 finale.
In an interview with Entertainment Weekly, Jennifer Morrison (Emma) teased that Regina and Emma share true friendship. "I feel like they have a really true friendship. It's just awesome to see two strong women have a great friendship on television, because usually you have two strong women fighting each other, or angry at each other, or having a catfight.
"You have these two women who have fought so hard to be the people that they want to be, and they've gone through challenges and both fail in certain ways and pick themselves up and move on, but they now have a real friendship and they really have each other's backs and really are there for each other. I think that's a really great thing to see on television," Morrison added.
Since Regina has had her fair share of evil, she helped Emma control her Dark side in season 5. Even with all the Dark One battle, their friendship has gone uninterrupted according to Lana Parrilla (Regina).
Parrilla said, "Regina doesn't really hold anything against Emma. Emma became the Dark One because she sacrificed herself for Regina, so Regina feels obligated to help Emma in any way that she needs. She sees that everything that Emma was doing was for the greater good. She accepts that. They're back to being friends and really family. They're moving forward and again working together to try to find Hook [Colin O'Donoghue] and get out of the Underworld as fast as possible."
Morrison said that because Regina was really dark in the past, she understands what Emma was going through [when Emma became the Dark One]. "She's one of the people that, even though she challenged her at times while she was the Dark One, she didn't stop believing that Emma could be good and didn't stop believing that Emma wouldn't someday once again be the person she knew she was, " the 30-year-old actress added.
Regina and Emma are now ready to fight the evils that awaits in Underworld when OUAT season 5 returns with an all-new episode on 6 March.
© Copyright IBTimes 2023. All rights reserved.