Australian taxi firm owner brags about beating up Uber driver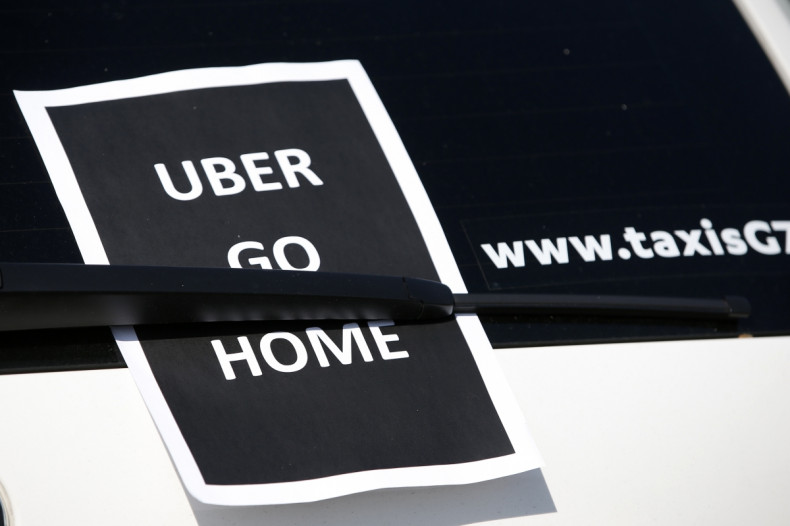 The owner of a taxi company in Australia has bragged about assaulting an Uber driver on social media, as reports continue to surface that Uber drivers are being targeted and assaulted when they arrive to pick up passengers. In his posting, the man encouraged others to follow his lead.
Greg Collins, the owner of Complete Taxi Management based in Virginia, Brisbane, posted that he had beaten up an Uber driver in a comment on a publicly accessible Facebook page for Brisbane taxi drivers on Sunday 4 October, according to local newspaper Brisbane Times.
"F***ing slap him like I did to the prick in Warner St the other night, I am f***ing over them. You wait I will f***ing get them. They won't and can't defend themselves they are illegal. If it was 30 years ago in my time, they wouldn't last five minutes," he wrote, in response to a post by a taxi driver who claimed to have been assaulted by an Uber driver while trying to take his photo.
"We need to get more militant about this issue. The (sic) are the f***ing scabs stealing what we have all worked for."
When contacted by the newspaper, Collins tried to dismiss the post as a joke, stating that he had never slapped an Uber driver in his life and had not broken the law, and he refused to explain what he meant by saying taxi drivers need to "get more militant".
War against Uber drivers escalating Down Under
Collins's comments might be an unfortunate coincidence, but they do follow hot on the news that three Uber drivers were targeted on Monday 5 October, receiving fake ride requests.
One of the drivers interviewed by local TV channel 9 News said that when he arrived at the location to pick the customer up, a group of men were waiting for him. One of the men got into the car and started punching the driver, before stealing his phone, getting out of the car and proceeding to damage the car by punching one of the side view mirrors and kicking the bodywork.
"I was absolutely terrified. In my entire life I have never experienced anything like this. And the worst thing was that they took my phone away, so I couldn't contact anybody," the taxi driver told 9 News.
"There were five or six of them, and the way they were acting, they planned to do this harm to Uber drivers. I strongly suspect they were off-duty taxi drivers as they were full of hatred towards Uber and yelling abruptly that our taxis are suffering because of Uber, f*** Uber, etc."
Consumers in Australia have been venting their frustrations and airing their support for both sides of the disagreement on Facebook and Twitter, with some users angry that taxi drivers are taking matters into their own hands, while others feel that taxi drivers have a point.
Uber seeing opposition in the UK too
Even in the UK, where Uber has been hugely popular in five cities, including London, the tide is finally turning against the controversial taxi app firm. London Mayer Boris Johnson, who was previously supportive of Uber and defended the app over criticism from black cab drivers, wrote a column in the Telegraph accusing Uber of systematically breaking the law.
Johnson explains that under the law, only black cabs are allowed to stand in the street, join a taxi rank and cruise around looking for passengers (known as "ply for hire", while minicabs are not allowed to do any of these things and have to be booked through a third party.
"You only have to consider the habits of many Uber minicabs – not all, but many – to see that this law is systematically broken; and that is because technology makes it so easy for it to be broken," wrote Johnson, explaining that if an Uber driver is parked on a side road or petrol station, then private hire cars are essentially behaving just like black cabs, but without having followed regulations or passed the infamous Knowledge test.
Transport for London (TfL) decided to take Uber to high court in order to determine whether Uber is breaking the law by acting as a taxi meter through its use of GPS technology on smartphones, which connect to servers to calculate fares. The case started on 5 October and is due to end on 6 October.