Caitlyn Jenner: Vanity Fair cover laughs in face of ageism says body language expert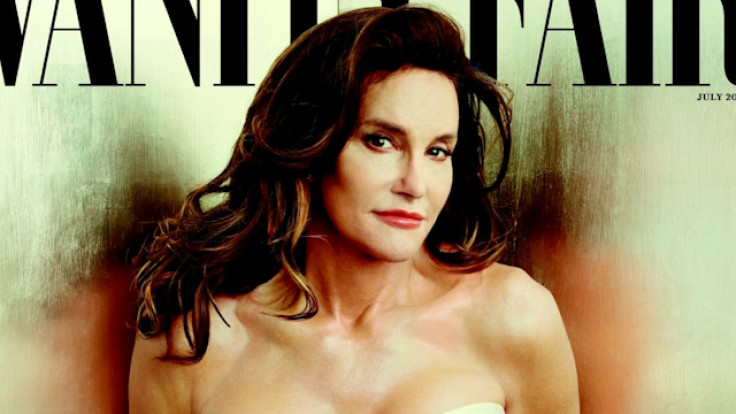 It was the big reveal the world had been waiting for ever since Bruce Jenner announced that she was transitioning into a woman.
Olympic champion Caitlyn Jenner made history when she revealed her female identity for the first time in an iconic Vanity Fair photo shoot, and according to a top body language expert, there could not have been a better way for the reality star to introduce herself to the public.
On the magazine cover, Jenner embodies her femininity wearing a white corset while modelling a series of elegant gowns in the inside spread.
British body language expert Judi James applauds the Keeping Up With The Kardashians star for not succumbing to society's view of how a 65-year-old woman should dress.
The psychologist says: "This wasn't just a transgender statement it was also an age statement.
"Any 65-year-old woman appearing on a glossy cover dressed only in a white basque would raise eyebrows of interest so perhaps Caitlyn was offering a non-verbal v-sign to ageism as well as to critics who believe she should be shuffling around low-key wearing A-line skirt suits and head scarves and hoping not to stand out from the crowd.
"Perhaps it was less about the leap and more about the size of the leap as Caitlyn Jenner was introduced to the world on the cover of Vanity Fair magazine, because this wasn't just a transgender statement it was also an age statement."
When her identity was previously known as Bruce Jenner, viewers of the family's E! reality show often noted how disinterested the former sports star appeared to be in the celebrity lifestyle in comparison with the rest of the famous clan.
However, James believes that the style of the Vanity Fair cover shoot is actually akin to something Jenner's children would do – in fact, in a similar vein to Kim Kardashian's stark naked Paper magazine cover.
The Big Brother psychologist explains: "Bruce has gone, but it seems Caitlyn is keen to do things the Kardashian way with this uber-glamorous posing that broke Internet records in the same way that Kim's derriere shot did a while back.
"With this method of reveal and introduction Caitlyn clearly intended to signal complete pride in herself. There is absolutely no compromise in these pictures, nothing to suggest a need for hiding or embarrassment or a fear of rejection or criticism."
James also praises Jenner for taking part in what the expert describes as a "classy" photo shoot.
She explains: "They are classy shots that make the ultimate, emphatic statement about who Caitlyn is.
"Yes of course this 'reveal' could have been done in 'subtle' stages involving what would have looked like a submissive need for acceptance but to do it like this signals a statement of uncompromising confidence that should be inspirational for other transgender people."
In her most candid interview to date, Jenner expresses her relief at having nothing left to hide.
The TV star says: "I'm just going to go live life, I'm going to go enjoy life. I have nothing left to hide. I am kind of a free person, a free soul.
"[Up] to this point I would wear... Bruce would wear... sweatshirts with hoods on them so paparazzi can't get pictures and all that kind of crap, and I didn't want them to see if my fingernails were polished or, you know, on and on and on. It was just hell."
© Copyright IBTimes 2023. All rights reserved.