A 16-year-old charged with the killing of a Delaware girl has claimed she had no way of knowing the school bathroom fight would result in her fellow pupil's death. The deadly altercation at Wilmington's Howard High School of Technology in the Mid-Atlantic state on 21 April, saw Amy Joyner-Francis repeatedly hit on the head and torso while being filmed by others.
The 16-year-old victim then suffered a cardiac arrest and died, the Delaware Department of Justice said. Three schoolgirls have been charged with offences relating to the fight.
Trinity Carr, 16, was charged with criminally negligent homicide after prosecutors claimed she was the only one to have hit Joyner-Francis.
Carr's defence attorney, John Deckers, said his client and her family wanted to express their deepest and sincere condolences to the family of Joyner-Francis.
"This is a painful, confusing and unforeseeable tragedy for all involved," he told the Associated Press on Tuesday (10 May). "The altercation was between two teens who knowingly and willingly entered the bathroom for that purpose.
"The possible consequence – that a consensual fight, involving no blunt force injuries, could ever result in death due to an unknown, pre-existing medical condition – was entirely unapparent to either girl.
"A teenager has no way of reasonably perceiving or anticipating that death might occur in this type of a consensual confrontation – something which otherwise appeared to be a not uncommon, although ugly and regrettable, fight between two schoolgirls."
The video of the attack shows Carr repeatedly striking Joyner-Francis with "what appears to be a closed fist," court documents have said. Carr then leaves as Joyner-Francis attempts to stand up. The victim appears disoriented before she collapses back to the floor, the court documents stated.
Prosecutors are attempting to have Carr, who was released to home confinement on Tuesday 10 May, tried as an adult, which would carry a possible sentence of up to eight years if found guilty. Deckers said while the full details of the altercation would be revealed in court, the incident also saw two other girls watch on as the fight unfurled.
Zion Snow and Chakeira Wright, both 16, were charged with third-degree criminal conspiracy for allegedly planning the attack. They will be tried in the Family Court, with the offence punishable by up to 12 months in prison.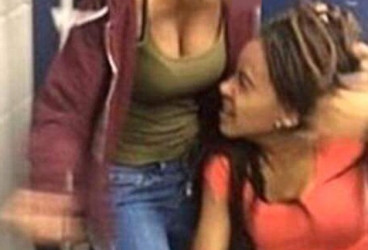 Speaking a day after her daughter's death, the victim's father Sonny Francis told FOX29: "I thought schools were a safe place.
"I think this is a dream and I'm trying to wake up. All I know is my daughter is gone. She was the love of my life and it hurts."
A motive for the confrontation has not been given by the authorities. One witness, Kaya Wilson, suggested the fight was over a boy.
"She was fighting a girl, and then that's when all these other girls started banking her – like jumping her – and she hit her head on the sink," she said.
The three suspects were all suspended from their school following the incident.
In a statement, the head teacher of the school, Stanley Spoor, said: "The past two days have been especially difficult for our entire Howard community, and we have taken that time to focus mainly on caring for our students. We ask that you continue to keep Amy's family in your thoughts and prayers. This will be a difficult week for all."
The Delaware Department of Justice said: "In reviewing all of the evidence gathered to date, there were two facts about the case that were significant in determining the charges that could be brought.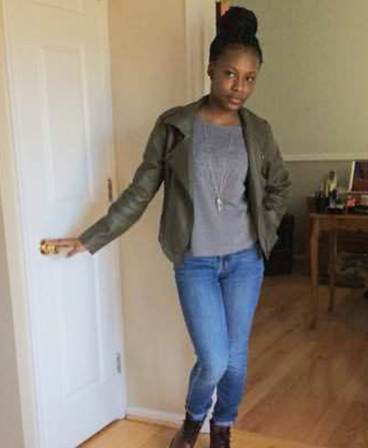 "First, the medical examiner's office has ruled that Amy's cause of death was sudden cardiac death due to large atrial septal defect with a contributing factor of physical and emotional stress due to physical assault.
"The autopsy did not detect any internal injuries or significant blunt force injuries. In layman's terms, the medical examiner determined that Amy died from a cardiac incident that she was vulnerable to because of a pre-existing heart condition, but the cardiac incident would not have occurred if she had not been assaulted.
"The second fact that was significant in making a charging decision is that all of the evidence indicates that although three girls were involved in planning a confrontation with Amy on April 21, only one girl – Trinity Carr – actually hit Amy. Therefore, the charges against two of the three girls involved in the incident do not involve actually striking Amy."