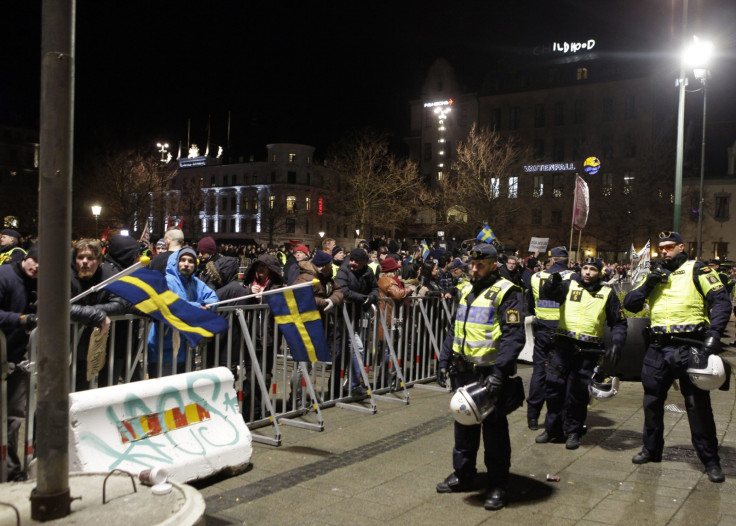 At least two persons were dead and several injured in shootings in a restaurant in Sweden's Gothenburg city late on Wednesday.
Police have said the toll could go up. The area has been cordoned off and security forces have begun searching the surrounding areas.
Two men entered the restaurant and began firing with automatic weapons, police and eyewitnesses said.
Police were told about the incident around 10 pm and they rushed to the restaurant in Varvaderstorget.
A witness told state television that two men entered the restaurant and started shooting indiscriminately with automatic weapons.
"I didn't have a chance to think about what happened. Then I saw that my friend was bleeding. I tried to stop the bleeding as good as I could with my hand," said the witness.
Police spokeswoman Ulla Brehm said it was too early to speculate on the motive but said there were indications that the shooting was gang-related.
"There is absolutely nothing that indicates terrorism," Brehm said.
Like Denmark, Sweden has been dealing with criminal gangs involved in drug trade. Shootings have been fairly common even in Gothenburg in recent years but most incidents have been minor, with few fatalities.
Local residents told AFP they believed gangs are possibly behind the shooting as gang fights are common in the region.
Sweden has also witnessed mass protests by the Pegida group demonstrating against Islamisation of the west.
More recently, on Wednesday, United Arab Emirates and Saudi Arabia recalled their envoys to Sweden after growing tensions with Stockholm.
Sweden's Foreign Minister Margot Wallstrom had called Saudi Arabia a dictatorship last month and denounced its treatment of women and the flogging of human rights activist and blogger Raif Badawi.
The Arab media has since seen many reports denouncing Sweden and its "irresponsible statements" and interference in the kingdom's internal affairs.
Sweden, however, was the first west European nation to recognise the state of Palestine and the leadership of Palestinian President Mahmoud Abbas last year, ignoring the caution advised by the United States in the matter.