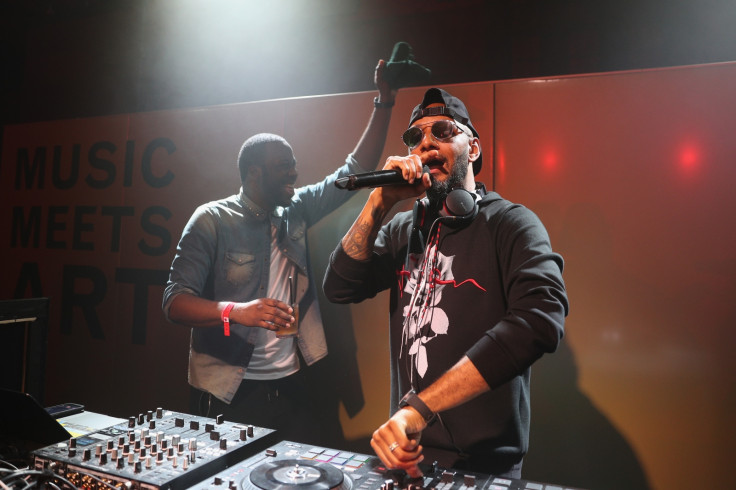 As a creative, Swizz Beatz knows all too well the struggle to build a financially stable career doing what you love.
After dominating the music scene for two decades, the Grammy Award-winning rapper and producer is now shaking up the art word with his initiative No Commission, which aims to "give back power" to artists.
He launched the platform that gives all sales from artwork directly back to artist in 2015, after learning the inner workings of the industry in his work as a collector, curator and creative consultant and realising he didn't like what he saw.
"I'm an artist myself. I noticed people were always taking from the artists instead of giving to the artist as much as they say they love the artist," he told IBTimes UK as he kicked off the Berlin leg of his No Commission initiative.
He condemns galleries that exploit newcomers desperate to display what is often a labour of love - because collectors would rather invest in an established talent.
"I have so many stories of artists showing in No Commission and are now on big tours with their work, selling out shows and getting great representation," he added. "The stories are amazing. That's the driving force."
Following jaunts in Shanghai and London, the unique exhibition is now taking over the culture-rich capital of Berlin from 29 June - 1 July.
"Berlin is truly the hub for the conversation of creativity. It's the melting pot. So many creatives escaped here to create a life," he explains. "Paying my respect and homage to Berlin was something that was very high on my list."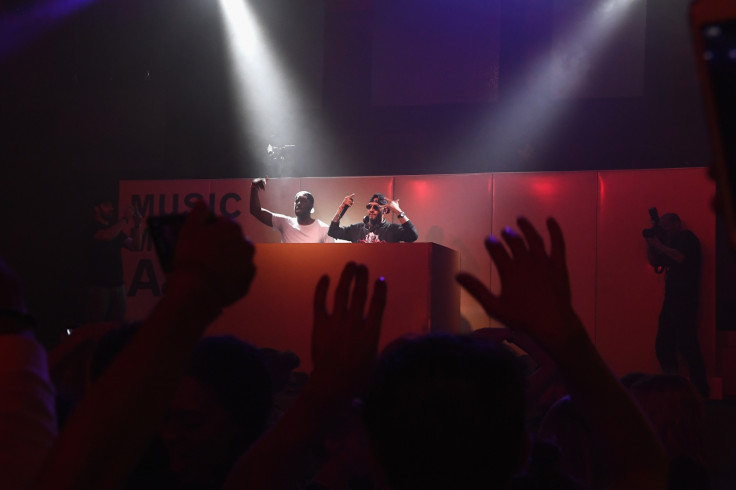 The show − a collaboration between Bacardi and Beatz's The Dean Collection − will then make its way back to Miami's Art Basel – where it launched back in 2015. Beatz says the intention was to "disrupt so that people got a little bit of a shock".
By blending music with art and music, No Commission has provided opportunities for hundreds of creatives and showcased work from rising artists and budding collectors.
" I think it's great to have emerging artists and well-known artists that are in museums and shows around the world because it shows the unity in art," he says of the selection process.
"The demographic that we cater to is usually very young so you got a lot of traction and those are the people that are going to really push the conversation. That's why we have got to keep the young people engaged in art and continue buying living artists works.
"For me, it's a blessing to be able to do this. I love that I'm able to use my star power to give back power instead of just bringing back power to myself. This platform is starting so many artists' careers."
When asked whether he plans to launch something similar for aspiring musicians, he reveals he has a vision that sees art and music enter into a fruitful union − but only when the world is ready.
"I have a big plan, if people think this is disruptive, they haven't seen anything yet," he says.
"This is only one phrase for No Commission. I'm going to grow the platform to every creative phase you can think of. I could have done that now but I wanted to very careful on how I people understand the concept before I give them too much.
"When they understand fully, then we will be able to go to the next level. I have 20 steps to this, I'm just on phase one to be honest."