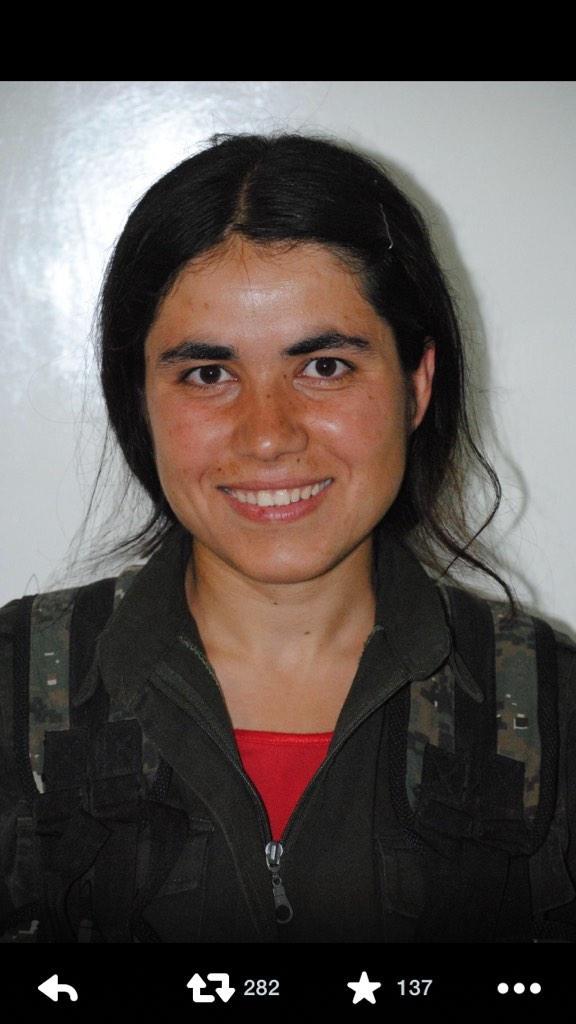 The Kurdish forces in the Isis-besieged the town of Kobani have confirmed that a woman suicide bomber, named as Arin Mirkan, killed dozens of jihadists in the town's eastern position by blowing herself up.
The attack, first reported by the Syrian Observatory for Human Rights, allowed the Kurdish forces to strike back at Sunni Islamists pounding the town on three sides with tanks and mortar fires.
The battle for Kobani is seen as a key step to stopping the advance of the Isis (now known as Islamic State) militants, who are less than one mile from the town after seizing part of the strategic Mishtenur Hill which overlooks the territory.
Idris Nahsen, a local Kobani official, said that US-led air strikes alone were not sufficient to stop Islamic State (IS) forces.
The Kurdish YPG or People's Defence Units, reported that 15 of its fighters died in action while battling IS.
"Of our martyrs was valiant comrade Arin [Mirkan], she was able to perform a fedai action [self-immolation] and kill dozens of Isis mercenaries and stop their advance, such strong will and determination shown by comrade Arin will be the spirit of resistance in the hearts of all of our combatants of the People's Defence Units and Women's Defence Units," a YPG statement said.
"If needed, all of our fighters will be comrade Arin and shall not allow the mercenaries reach their wishes at whatever cost."
The Syrian observatory noted that seven new US-led coalition strikes against Isis were conducted in the Kobani area. It reported that at least 33 Isis fighters and 23 of the town's Kurdish defenders were killed.