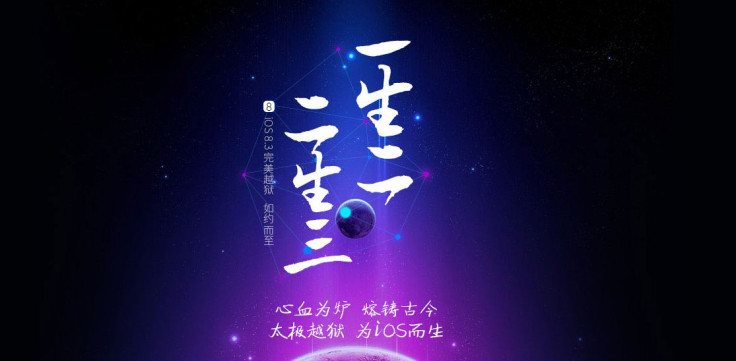 UPDATE: TaiG has released an untethered jailbreak v2.3.1, the beta version of which was released recently. The public version of TaiG 2.3.1 integrates the latest Cydia 1.1.20. Those who have already jailbroken their devices with TaiG jailbreak tool 2.0.0, need to just update to TaiG 8.1.3-8.x Untether via TaiG source or, 3K source.
Download link: TaiG jailbreak v2.3.1 Windows
The TaiG team has been quick to push out updates for its jailbreak tool. There is a beta version now available incorporating the new Cydia 1.1.20 update. Again, the jailbreak utility is for Windows only.
Mac users will have to wait for a while. One reason for it could be because the team wants to ensure that the Windows version is up-to-date and without any issues, after which it might turn its focus on the Mac version.
Jailbreakers are recommended to proceed with extreme caution, since the latest release is in the beta stage. You can also use the previous stable update, which is 2.3.0.
Download link: TaiG v2.3.1 beta iOS 8.1.3-8.4 for Windows (Click here for a guide to install TaiG untetherd jailbreak on iPhone, iPad and iPod touch.)
The announcement comes after saurik pushed out a new update to Cydia 1.1.20, aimed to fix all issues that cropped up in the previous release.
The most notable feature is the support for backing up Cydia's sources/repo list to iTunes. This means whenever you create a backup to iTunes, your sources/repos list in Cydia will be automatically included in the iTunes backup. So the next time you restore your iOS device, jailbreak and then restore the iTunes backup, you will get all your favourite sources/repos in Cydia.
Cydia 1.1.20 [Changelog]
Section Hiding Sometimes Crashed

If you went to "Sources", tapped "All Sources" (or an individual source), tapped "Edit", and toggled section hiding on or off, Cydia could crash. (This feature lets you hide specific categories of packages from showing up in "Changes" if you aren't interested in them.) Cydia should no longer crash when you do that.

Ignore Upgrades Didn't Do Anything

If you had gone to "Change Package Settings" at the top of a package page for an installed package, and then chose "Ignore Upgrades" (which means "do not include this package when selecting Upgrade All"), that feature wasn't doing anything. It should now work again.

"Fix Half-Installed Package"... Didn't

Ordinarily when a package installation fails for some reason, it can be left in a "half-installed" state, and Cydia offers to fix this state for you — but this wasn't working. Now if you get a half-installed package and accept the option to fix it, it should get fixed.

Storage Reported Impossible Values

If you went to the Cydia homepage, tapped "Storage Information", and tapped "Storage" to learn how much room you have for new packages, Cydia reported strange numbers. Cydia should report reasonable numbers now.

Missing Changelog Item Re Backup

When we wrote the changelog for Cydia 1.1.19, we forgot to mention that as of Cydia 1.1.19, your sources list is now included in your iTunes backup. This means that if you add a few sources, backup your jailbroken device, restore, and both put your backup onto your device and jailbreak again, Cydia will conveniently have your list of sources including the ones you added.
To update your device with Cydia 1.1.20, launch Cydia, tap on Changes tab and then Refresh. Wait for some time until Cydia prompts you with a message saying Essential Upgrade. Once you get the message tap on Complete Upgrade.