Tamar Braxton is divorcing Vincent Herbert months after domestic dispute
Split comes months after row in an Atlanta hotel when he allegedly bit her hand.
−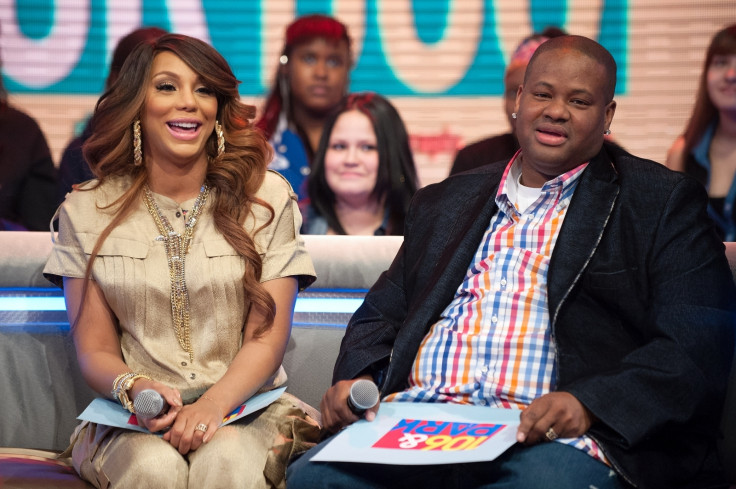 Tamar Braxton and Vincent Herbert are the latest celebrity couple to hit splitsville. According to TMZ, the Love And War songstress filed for divorce on Tuesday (24 October) in LA County after nine years of marriage.
The couple started dating in 2003 following an introduction from her older sister, Toni Braxton. They tied the knot in November 2008 and welcomed their son Logan Vincent Herbert in June 2013.
Although the news has left fans stunned, the writing may have been on the wall for months. TMZ reports that their marriage has been on the rocks since they were involved in a domestic dispute in August 2016.
Police were called to the Ritz Atlanta after Herbert− founder of Streamline Records−allegedly bit her hand during a heated argument.
Herbert,44, was not arrested after law enforcement "learned that it was just a verbal dispute and nothing criminal had transpired".
Although the couple — whose relationship was chronicled on the WEtv reality show Tamar & Vince — attempted to put up a united front in the months that followed, the publication claimed that she recently moved out of the family home.
Last month, Braxton, 40, made headlines when she announced she was taking a career break to 'protect' her marriage.
"There's a lot of things that are going on in my relationship and me being close to this music industry, and whatever I can do to eliminate all of the stress and problems off of my relationship, I would rather do that," she said in an interview with Entertainment Tonight.
"My husband and I work very close together and it's really hard, you know?" Braxton added. "Not only do we work together, he is my baby daddy and, you know, we've been together forever. He's my best friend. It's a lot of things to discuss and argue about."
Braxton has shared a motivational video along with the cryptic caption: "Dear God... I'm ready."
IBTimes UK has reached out to Braxton's representatives for comment.