Tata Steel job losses: Government pledges £9m care package for Scunthorpe economy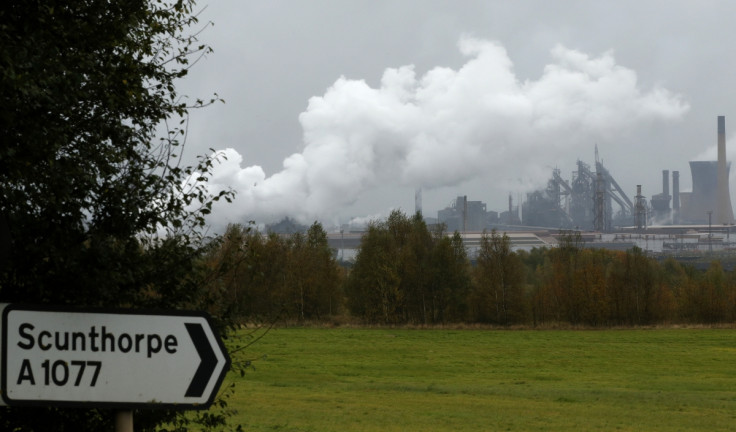 Tata Steel and the UK government, have offered a £9m (€12.47m, $13.9m) care package to the workers who lost their job because of the Scunthorpe steel plant closure. The package is also aimed at helping the local economy survive.
Business secretary Sajid Javid announced the package on Friday (23 October), saying it is important for the government and the company to work together towards a solution. On Tuesday (20 October), Tata Steel confirmed the closure of the Scunthorpe plant, causing 1,200 workers to lose their job.
"The government has no intention of simply standing aside whilst the steel industry faces global challenges on a scale unprecedented in recent years," Javid commented. "We will do everything we can to help workers and to ensure a level playing field for the industry."
"Tata Steel has a strong track record of creating jobs and supporting local communities right across the country, and its commitment to this package today is to be commended," he added.
The care package comes on top of a £10m pledge made by Tata Steel to regenerate steel dependent economies in the coming five years. The government has been criticised for the alleged lack of action to save the UK's steel industry.
Over the past months, thousands of steel workers have lost their job as the industry struggles to survive the harsh condition in the market. A hike in cheap steel supply from emerging markets and falling demand due to global growth slowdown have hurt the industry in the UK.
High costs of production have caused the UK steel industry to be under threat. One in six steel workers is facing redundancy, according to trade union party TUC. Steel workers in Teesside's Redcar plant have already been sent home as the plant is mothballed, and all Caparo Industries employees faced the same fate as the firm went into administration.
IBTimes UK has reached out to the local government in Scunthorpe, the North Lincolnshire council but is still awaiting a response.
More to follow...
© Copyright IBTimes 2023. All rights reserved.