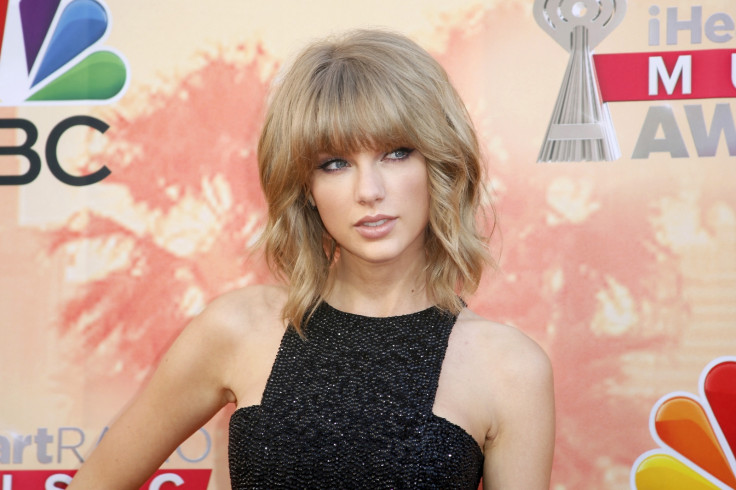 American singer/songwriter Taylor Swift has rubbished rumours that she and Scottish singer/DJ Calvin Harris are getting married anytime soon. The Bad Blood singer took to Twitter and set the records straight.
It was previously reported that Rita Ora's former boyfriend is considering to approach the Red hitmaker's father to seek approval for their marriage. Responding to the reports, Swift tweeted: "What the press says I'm doing: Buying a Bev Hills mansion, getting married in an English castle. What I'm doing: Playing a show in St. Louis."
Reports that the 31-year-old music producer and the 25-year-old Shake It Off singer are dating started in March, when the two were pictured shopping in Nashville, dressed similarly. The couple made their relationship public when Swift kissed Harris during the Billboard Music Awards 2015, held at the MGM Grand Arena in Las Vegas on 17 May and in June, the two were announced as Forbes magazine's highest-paid celebrity couple of 2015.
Meanwhile, during an interview with Kiss FM UK, Harris talked about "weird reports" surrounding their relationship. He said: "It does get more and more ridiculous, from me apparently being allergic to cats or Taylor and I are moving in together or we're getting married next week. It's a lot but you've just got to take it how it is which is that it's a news story that people read but it's just not real life."
Moreover, recently singer Sam Smith said that the two have the potential to be the next power couple. He told the Heat magazine: "I don't see Taylor a lot. I think I've met her a grand total of five times, but she's been amazing every time. She's lovely."
"[Her and Calvin] look sweet. His body is amazing right now isn't it? They need to do a joint [advert] like David and Victoria. Are they the new Beckhams? They are!" Smith added.