Two Louisiana elementary school teachers are facing criminal charges after they allegedly bullied an 11-year-old girl and intimidated her classmates with the prospect of failure if they did not fight the victim.
The girl's mother reported the accusations against Ann Marie Shelvin, 44, and Tracy Gallow, 50, in February. She returned last month for a second time to inform authorities that the alleged abuse at Washington Elementary was continuing.
According to the police, Shelvin tormented the bullied girl, telling her to "go and kill herself". The teacher is also accused of coercing three other students into fighting their 11-year-old classmate, saying she would fail them if they did not.
One student told deputies that Shelvin had forced her to start an altercation which ended with several students being sent to the headteacher's office, according to a police report obtained by CNN.
The student alleged that Shelvin would refuse to help her in class, just as she did with the victim if she did not obey her orders. "The student stated that she was scared that she would be treated like the 11-year-old and would fail the seventh grade," a sheriff's statement read.
Shelvin was eventually escorted off school grounds and replaced by Gallow, a teacher's aide.
According to The Advertiser, Gallow retaliated against the student who reported her and she was even caught on CCTV.
"Detectives observed the school video footage and witnessed Tracy Gallow on two occasions pushing the juvenile student on the school bleachers, stopping her from exiting the gym," the sheriff's office said. "During the interview, Tracy Gallow admitted to pushing the juvenile on the bleachers because she felt she was too upset to go start her testing."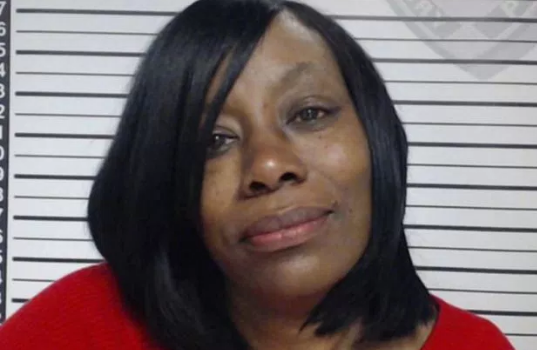 St Landry Parish school superintendent Patrick Jenkins said in a statement: "The St Landry Parish School System (SLPSS) is aware of and investigating the recent allegations involving an employee from Washington Elementary School.
"We want to assure the school community that we take reports of this nature very seriously and will do everything in our power to protect the health, safety and welfare of all students. Due to student privacy laws, SLPSS will not provide details regarding the student involved. There will be no further comment on the ongoing personnel investigation."
Both Shelvin and Gallow were charged with a string of offences, including malfeasance in office and intimidation. Gallow has also been charged with battery.
Both have been released on bail.