Team GB gymnasts and rugby sevens squad fail in medal hunt
Louis Smith mistake denies gymnastics team bronze while Canada beat GB in sevens.
Great Britain were cruelly denied a medal in the men's Olympic team final after Louis Smith fell off the pommel horse in Rio. Team GB looked on course for a podium place but Smith's error allowed the quintets from Japan, Russia and China to scoop the medals.
The team of Brinn Bevan, Kristian Thomas, Max Whitlock, Nile Wilson and Smith were fourth going into the final piece of apparatus. But with Whitlock and Smith having finished first and second at last year's world championships they looked well placed to claim at least a bronze.
But Smith's mistake scuppered those ambitions and saw them finish on 269.752, one-and-a-half points behind China — who won a surprise bronze medal. Japan, led by Kohei Uchimura who appeared on all five pieces, took gold ahead of the controversial Russia team who were only admitted into the competition after the International Olympic Committee decided against a blanket ban.
It was a similarly agonising story for Britain in the rugby sevens, as GB women missed out on a medal after being beaten to the bronze by Canada. Despite having beaten the Canadians in the pool stage, the after-affects from the defeat to New Zealand in the semi-final was clear for all to see.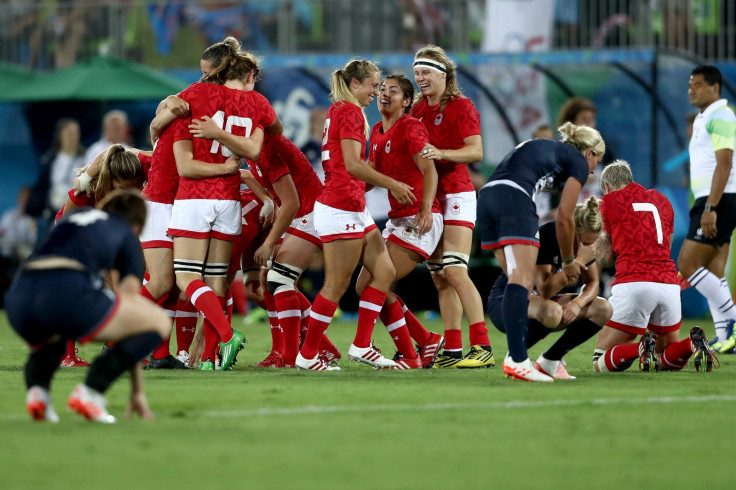 Tries from Karen Paquin, Ghislaine Landry, Kelly Russell secured the win for Canada, who win the first medal in rugby sevens Olympic history, to leave Britain empty handed and disconsolate at full time.
Captain Emily Scarett told BBC Sport: "We weren't good enough tonight. Only teams good enough win medals and that wasn't us. We gave it everything but we came up short. It's a brutal game and you have to be on the ball all the time. We beat Canada yesterday but it means nothing if you do not beat them in the knock-out stage.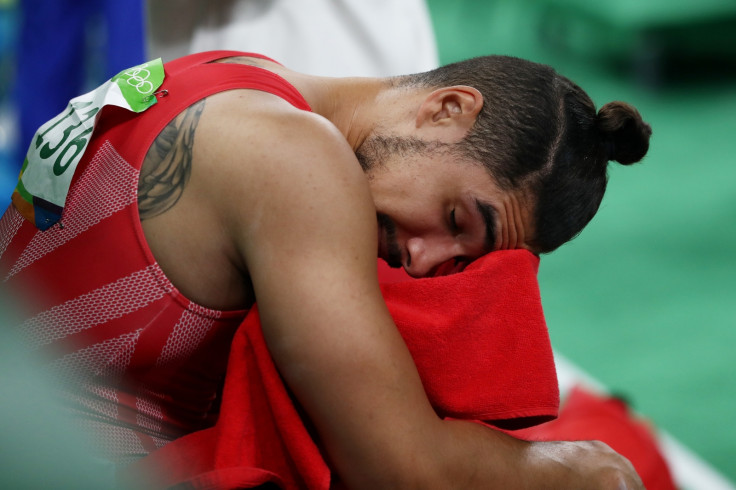 "Fair play to them they came out today and played the way they wanted to and got the result. Canada are always very physical and they brought the game to us. If you're on the back foot you're on a loss to start with. We gave it all and we weren't up to scratch and that happens in sport unfortunately."
© Copyright IBTimes 2023. All rights reserved.