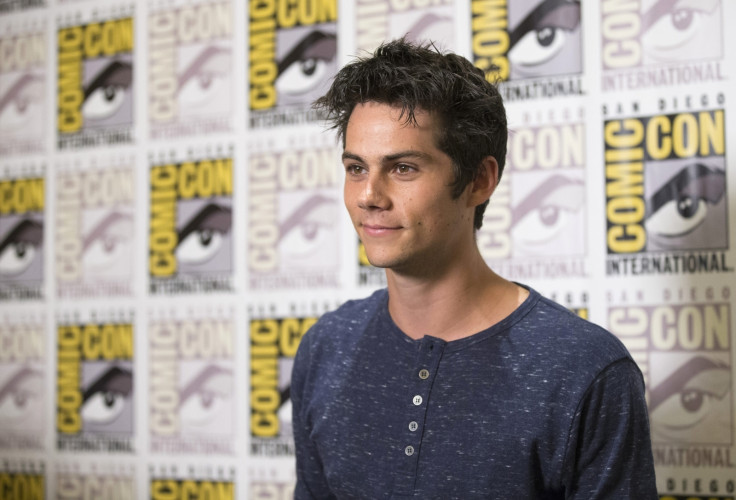 Dylan O'Brien is finally ready to talk about the near-fatal injury that he suffered during the filming of Maze Runner: The Death Cure, even though he is not particularly happy about discussing the trauma he endured after the life-threatening accident.
"I was anticipating this for a long time," he said when asked about details of the horrific incident and expressed his annoyance over it. "It used to really anger me, even just the thought of it. I just knew that, eventually, I would have to be asked about this."
While shooting an action sequence on the sets of the third Maze Runner film, the 26-year-old was unexpectedly thrown off a moving vehicle and hit by another.
In the process, the Teen Wolf actor received serious multiple injuries, including concussion, facial fracture and lacerations.
His injuries forced the producers to push the movie's release date to 2018 from the original 2017 date.
Revealing details after more than year since the accident occurred, the actor says that he thought his career had ended and was apprehensive about doing his own stunts after returning to the sets.
"I really was in a dark place there for a while and it wasn't an easy journey back. There was a time there where I didn't know if I would ever do it [action scenes] again," he revealed.
It took six months for O'Brien to recover, but according to him, the healing process felt like years. "That thought scared me. In a lot of ways, those six months went by like that. I can still remember those six months as if they were five years of my life."
His TV show Teen Wolf is one of the most popular series on MTV but, like all good things, is coming to an end with its final episode set to air on 24 September.
"That show really became my school in a lot of ways. I never took a second on set for granted. Even on my first day on the pilot, when my work finished for the day but then they were going to this other location to shoot another scene, I just went with them," O'Brien added.