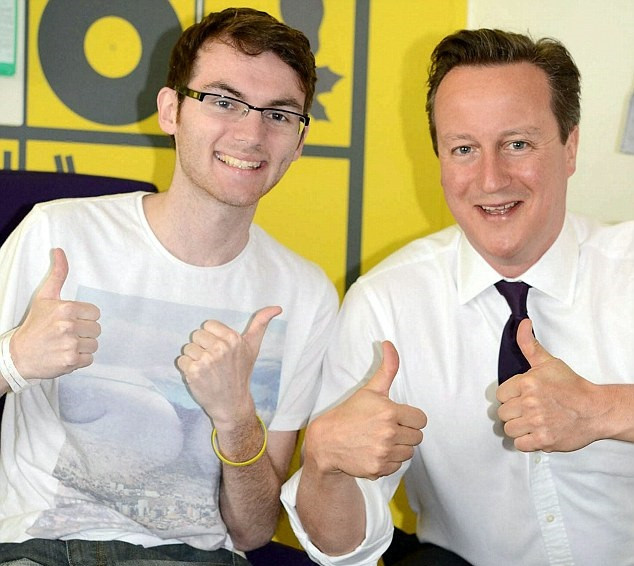 A teenager suffering with incurable cancer, who raised more than £3 million for charity, has been discharged from hospital.
Stephen Sutton was being treated for multiple tumours at Birmingham's Queen Elizabeth Hospital.
The 19-year-old shared his experiences of living with cancer on social media, in an inspiring video titled When Life Gives You Cancer, in which he revealed his 'bucket list' which included raising money for the Teenage Cancer Trust.
He posted an update, with an image on Facebook giving his "final thumbs up" from his hospital bed, as it was believed that his condition was worsening and he had just days to live.
Sutton has now shared the happy news that he is being discharged from hospital after a "quite remarkable" recovery.
He wrote on his Facebook page: "I also have some more great news ... I've been discharged from hospital!! After being at a point where it seemed like I'd never make it out, it feels so awesome to be able to put that. The recovery I've undergone recently is quite remarkable."
"It has been difficult, there is an emotional trauma attached to nearly dying (a few times) that will take a while to get used to, but ultimately I now feel even more fortunate to just be here and the experience serves as a potent reminder to go out there and live life as freely and as positively as possible.
"The simple things we take for granted are all blessings, and living truly is a privilege we should all try and enjoy and make the most of!"
Prime Minister David Cameron, who recently visited the 19-year-old bowel cancer patient in hospital, described him as "an inspiration".
"[Stephen] is an amazing guy," he said. "When you watch his YouTube video it's one of the most amazing things you will see. He is an inspiration. He is an inspirational Briton.
"Here's this guy who is fighting a disease but he's also got time to inspire hundreds of thousands of people."
Cameron also wrote a letter to Sutton praising him for his courage in the face of personal adversity.
"I wanted to write to say how inspiring it has been to watch the progress of your campaign. The way you have responded to such a difficult diagnosis is incredible; your bravery and positive attitude is truly humbling. You have caught the attention of people around the world and helped raise an enormous amount of money to support other teenage cancer sufferers. You have my admiration and gratitude for all that you have achieved."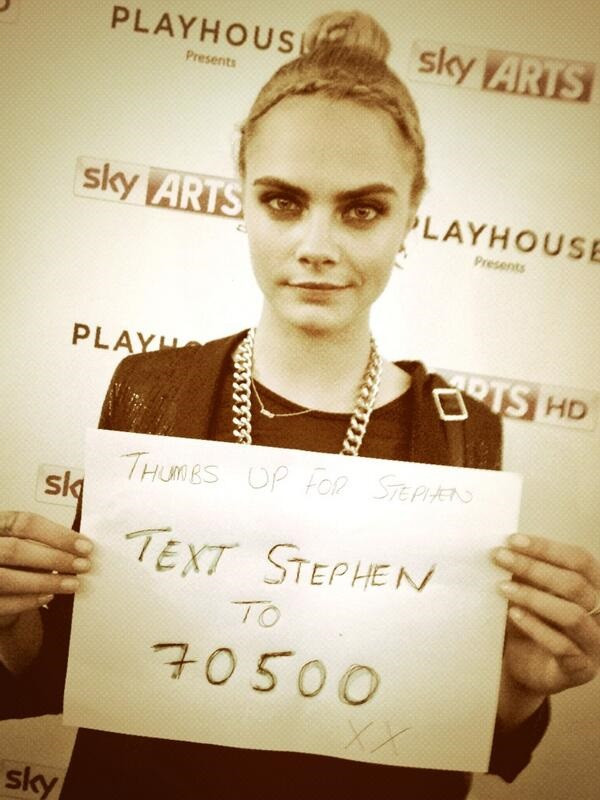 The teenager from Burntwood in Staffordshire, was diagnosed with colorectal cancer when he was just 15. He underwent surgery to remove a tumour but the cancer returned a year later. On being told that his condition was terminal, Sutton wrote a bucket list of things he wanted to achieve before he died.
He pledged to raise £10,000 for the Teenage Cancer Trust, but the inspiring teenager soon won support from celebrity admirers Jason Manford, Hugh Grant, Russell Brand, Sir Chris Hoy, Sarah Ferguson, Piers Morgan and model Cara Delevigne, after his story went viral.
His fundraising campaign has so far, raised more than £3.1 million in donations from 131,000 people around the world.
While Stephen and his family are considering a new trial drug treatment, for the moment they are looking forward to some normality in their lives.
He said: "This extra period of time I now have feels like a gift, one that I'm determined to use productively. I'll probably be straight back to doing some crazy stuff/events/etc soon, but for now, it just feels great to be home!!'
To support Stephen Sutton's fundraising effort click here.