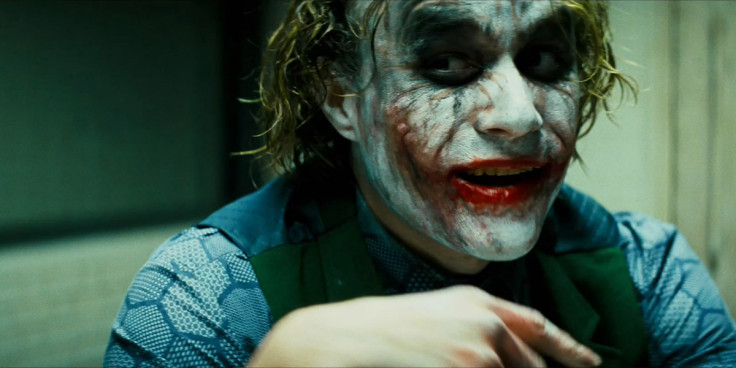 A 14-year-old girl attempted to murder her best friend after being "motivated" by the Batman villain The Joker with whom she was so obsessed, she even self-inflicted his distinctive mouth scars, a court has heard.
Winchester Crown Court heard how the girl, who cannot be named for legal reasons, was also obsessed with serial killers and school shootings and had joked about killing her mother and brother before the stabbing took place at her school on 25 April 2016.
It is alleged that the schoolgirl lured her 15-year-old friend to a secluded area of her school after promising to give her a gift.
It was then that she stabbed her friend with a kitchen knife as revenge for adjusting her Instagram and Tumblr social media profiles, a jury heard. It was also stated by James Newton-Price QC, prosecuting, that the defendant had planned a school shooting to take place later this year.
The friend, who was giving evidence via videolink and was not attacked by the accused, said according to the Mirror: "After she said that, she started to plan killing her mother and her youngest brother.
"I was unaware this could be anything serious. It was in quite a joking manner."
A message sent by the defendant and read to the court said: "It's either this or a school shooting but I want to do it after I get off my braces and before the science GCSEs".
A jury heard how on the day of the alleged stabbing the suspect cut her face on either side of the mouth to look like the iconic Batman character.
The friend said she had discussed cutting her face like The Joker and sent her a message saying "if they blamed it on The Joker or Columbine, they didn't inspire me, they motivated me".
She is even alleged to have sent a Snapchat photo of her facial wounds before the attack. It was also stated that she was planning to attack another friend afterwards. Newton-Price said the defendant told police that she had been "influenced" by a voice in her head.
The accused, who is now 15, denies charges of attempted murder and wounding with intent but has pleaded guilty to unlawful wounding and possession of a bladed article on school premises.
The trial continues.