Namco Bandai took to the stage at Microsoft's E3 2016 conference to show off its fighter sequel Tekken 7, due for release in early 2017. The series had previously been confirmed for a PS4 launch, but is now also officially coming to Xbox One as well.
A trailer accompanied the announcement which showed the series' mustachioed villain Heihachi in an almighty scrap with Street Fighter's equally mischievous baddie Akuma, who has been confirmed to feature in the seventh instalment of the franchise.
According to Bandai Namco, Tekken 7 will feature more than 30 characters, some of which will be new to the series, including Street Fighter's Akuma. The game studio has hinted at some sort of relationship between the demon warrior and Kazumi, Heihachi's wife, which seems typically melodramatic for the Tekken series.
Tekken 7 will be powered by Unreal Engine 4, which Bandai Namco said will bring a new flourish game and "stunning cinematics woven into gameplay".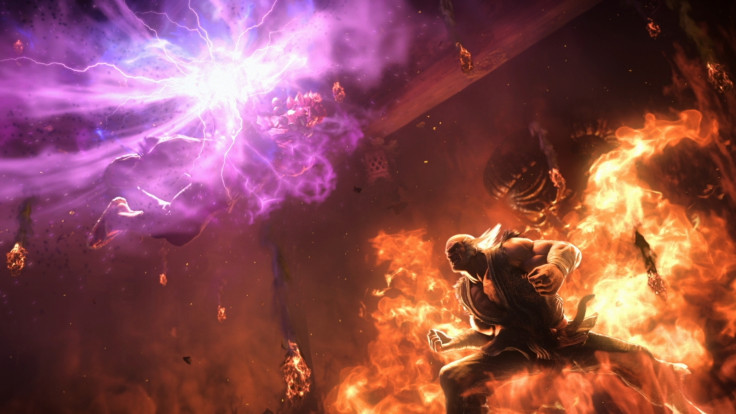 For a limited time, Bandai Namco has also made Tekken Tag Tournament 2 available for free for Xbox Live Gold subscribers to celebrate Tekken 7 making its way to Xbox One.
Delphine Janczak, brand manager at Bandai Namco Entertainment Europe, said: "Tekken is well-known across the world for its amazing gameplay mechanics, but also storyline. With Tekken 7, fans will discover the epic conclusion to this saga.
"Bandai Namco Studios is utilising the latest technologies in order to bring a high quality game to players across all major platforms: PC, Xbox One and PlayStation 4."
For the latest E3 2016 news head to IBTimes UK's hub page