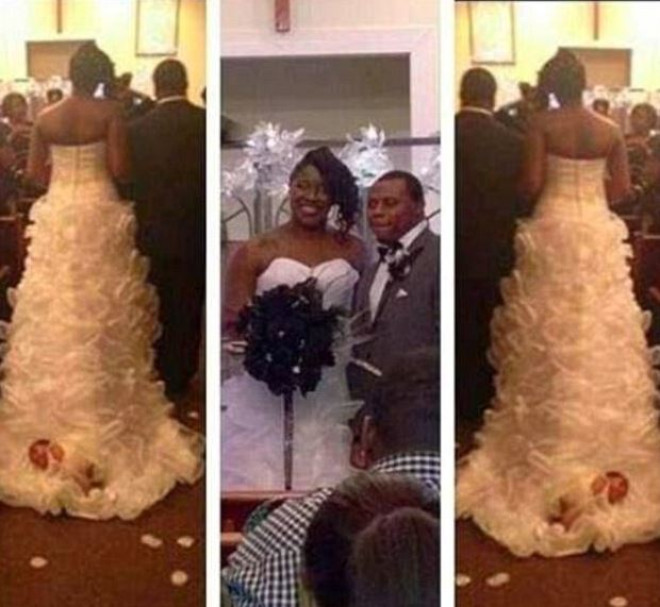 A Tennessee woman strapped her newborn daughter into the train of her wedding dress as she walked down the aisle.
Shona Carter-Brooks tied one-month-old Aubrey in her Vera Wang gown, that was purchased at David's Bridal, and supposedly altered it to fit the child. Her wedding dress was believed to have been bought for around $400 to $1,400.
Some Facebook users were outraged to see the picture of the baby being dragged along the ground of the Elam Baptist Church in Ripley, and labelled it "classless" and "dangerous".
Carter-Brooks slammed her critics on her Facebook page, revealing that she does not regret the decision.
Meanwhile, Carter-Brooks' friend, Pamela Stone came out in support of the couple too.
"Shona and Johnathan Brooks your wedding was super perfect from the groom and his men and you and your diva's baby you rock the gown and the princess tagging behind you it brought tears to my eyes. Regardless of anybody else dream your's came true. I loved it and thank you for inviting me," Stone wrote.
Shona Carter-Brooks has another daughter named Jania with husband Jonathon Brooks, who has listed his job as a forklift driver.