Terror threat level in UK raised because of 'gaps in knowledge', says terrorism head
Assistant Commissioner Mark Rowley explained why the threat was raised to 'critical'.
The UK has raised its terror threat level to "critical" due to "gaps in the knowledge" of intelligence services, the head of national counter terrorism policing has said.
Assistant Commissioner Mark Rowley spoke to Sky News about the decision to elevate the threat level in the wake of the terror attack in Manchester.
He said that in spite of the searches and arrests that have been made, police were still pursuing a number of leads, which meant there was a "degree of uncertainty".
"This is a particularly challenging and unusual situation," Rowley said.
"So the investigation at the moment in Manchester is a massive investigation, is very fast moving and we're making very good progress and colleagues from Manchester have been talking about this throughout the course of the day.
"The public will be aware of the arrest that's been made, the searches that are ongoing and there's more work of that type continuing at the moment.
"However, as we've said throughout the last 24 hours, the critical line of enquiry for us is looking at whether the dead terrorist was acting alone or if part of a group.
"Here we are 24 hours in, we still have some critical lines of enquiry that we are urgently chasing down, but that leaves a degree of uncertainty, which has led JTAC – the Joint Terrorism Analysis Centre – to independently judge that the level needs to be raised to critical, meaning a further attack may be imminent."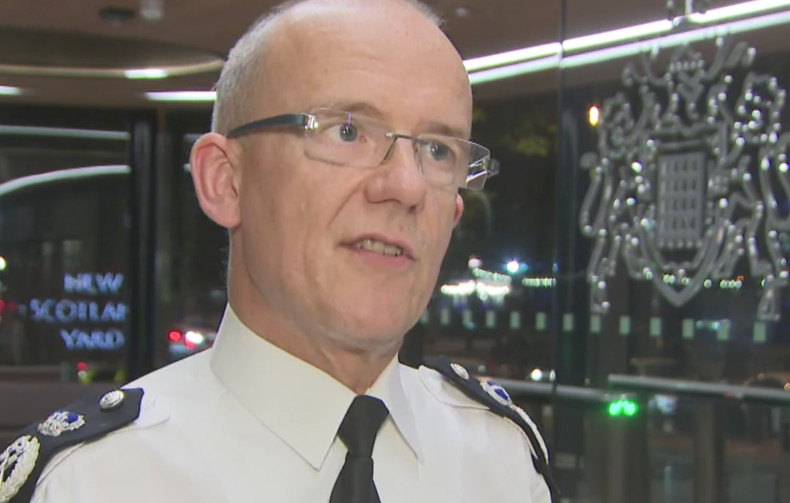 Rowley said that raising the terror threat level happens rarely and is normally in place for a short time.
He added that police would be stretching their resources and cancelling holidays to double the police numbers in the streets as well as deploying Operation Temperer, which consists of drafting in 5,000 members of the armed forces to protect public spaces.
Rowley said: "I think everyone will understand [that] in the middle of a live investigation, I'm not going to discuss the whys and wherefores of details of [intelligence].
"As I've said, we're moving at pace, we're making arrests, we're doing searches, but not unsurprisingly, there are still gaps in our knowledge and whilst we're chasing those gaps down, on a precautionary basis, based on that uncertainty, JTAC have made this judgement about the new threat level."