Tesla has almost tripled the amount of land it owns in Nevada, purchasing a further 2,000 acres as it continues production of a factory for electric car batteries.
Bought in April and May this year, the land joins 1,000 acres taken over by Tesla in 2014 and will be used to house what CEO Elon Musk calls the company's 'gigafactory' – a plant that will begin producing cells by the end of 2016 and will double the current global capacity for battery production.
Tesla will use the batteries for its growing line-up of all-electric cars, which will soon include the Model X crossover vehicle before being joined by a smaller car called the Model 3 towards the end of the decade. Tesla says 1,863 acres of the new purchase will be buffer land, reports the Wall Street Journal, which will not be built on, but could be used as a solar energy farm to power the plant.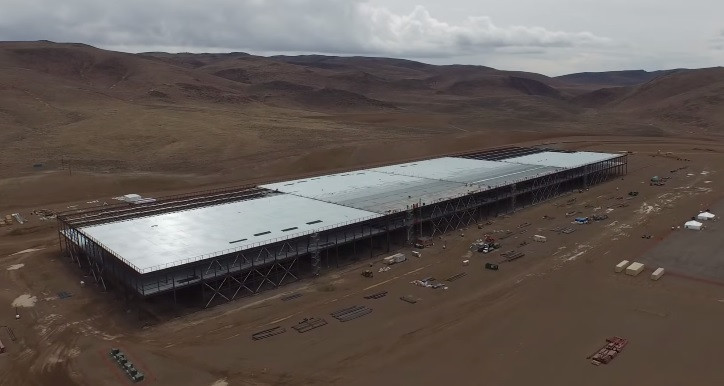 The remaining 110 acres are for unknown industrial purposes, while the company already has permission to purchase several thousand more acres. The acquisitions come at a testing financial time for Tesla, which is currently retooling the machines at its assembly plant to begin mass production of the Model X. The company is also continuing to build car-charging stations across the globe.
A credit line of up to $750m (£480m) was recently set up to help Tesla with the huge outgoings; the 'gigafactory' will cost $5bn and serves as an important component in Tesla's plans to build 500,000 electric cars per year while lowering the cost of batteries by at least 30%.
It is thought that a quarter of the factory will be used to produce Tesla's new home battery packs, used to deliver electricity to houses during power cuts. Musk said in May that the factory may be expanded to cope with the huge demand for the packs.
Tesla plans to open the factory in late 2016, then expand it to 10m sq ft by 2020, by which point it will be producing more batteries than all existing plants in the world produce today. The facility will eventually employ up to 6,500 people.