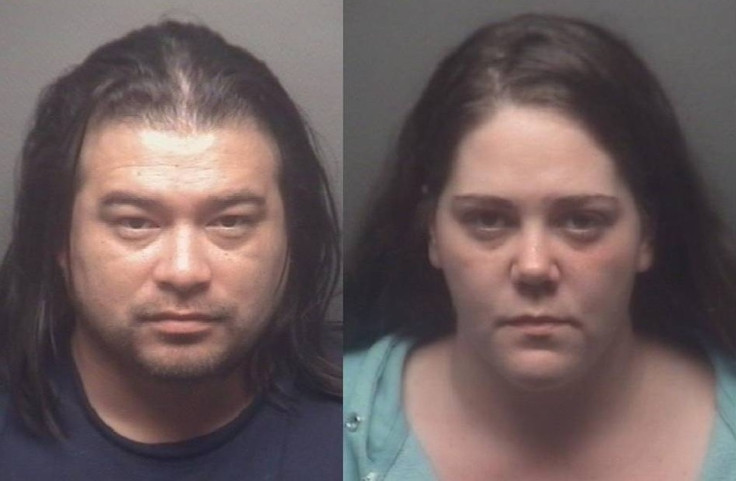 A couple have been charged with "watching, coaching and instructing" children on how to perform and participate in sex acts with adults using 'practical lessons'. Jose Ernesto Ramos and his wife Annetta Theresa Ramos, who once served in the military, are accused of sexually assaulting two children over several years whilst attempting to teach them about sex.
The duo are accused of "watching, coaching and instructing" the children how to have sex acts with adults, according to arrest warrant affidavits. The pair were arrested on 31 August and allegedly confessed to some of the allegations in a 2014 police interview.
Jose Ramos, 40, is charged with the aggravated sexual assault of a child and the continuous sexual abuse of a child under age 14. His 31-year-old wife faces two counts of continuous sexual abuse of a child under age 14.
The alleged abuse was said to have happened at the couple's home in Fort Worth, Texas, with arrest warrants accusing the pair of "watching, coaching and instructing" a female victim how to perform sex acts on Jose.
The Fort Worth-based Star-Telegram reported that the teen girl, in an interview with a child protection officer, said Jose would tell her to have sex with him. An affidavit affirms that if she resisted he threatened to hit her.
They also reported that the teenage boy told them Jose forced him to engage in sexual acts with Annetta whist he was instructed by the older man. The report says Annette stopped having sexual contact with him when he was about 13 or 14.
The boy was apparently compelled to come forward after the teen victim told him that Jose wanted another man to have sex with her. During a police interview Jose apparently admitted having sex with the girl multiple times.
"The suspect admits that he and his wife Annetta would participate in teaching the [children] about sex and that he and his wife would remain in the room during the sexual acts," Pratt wrote in the affidavit according to the newspaper.