Texas deputy and husband indicted for murder after film of choking man
Shauna and Terry Thompson were found to be responsible for death of John Hernandez.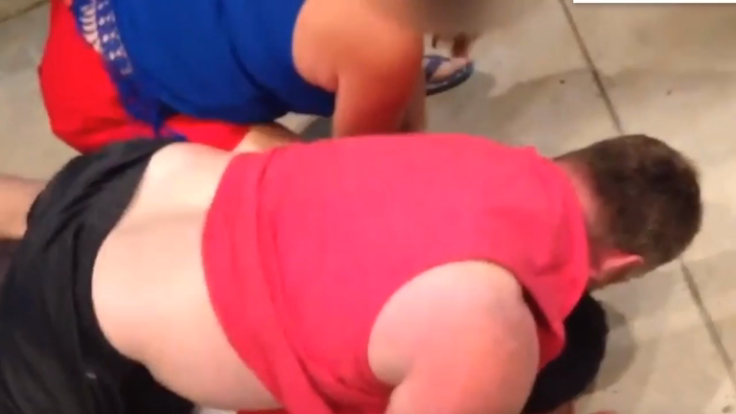 A Texas grand jury has indicted a Harris County sheriff's deputy and her husband Thursday (8 June) for the murder of a man outside a Denny's restaurant in May, District Attorney Kim Ogg told reporters.
The grand jury found that Deputy Chauna Thompson and her husband Terry Thompson are responsible for the death of 24-year-old John Hernandez, the Houston Press reported.
The charges came after just one day of grand jury testimony in a Houston courtroom.
Hernandez died three days after a confrontation with the Thompsons on 28 May.
"We believe that a just result for the victim, the offender and the community are important and this requires equal application of the law to everyone," Ogg said. "And today we move one step close to justice for John Hernandez."
According to The Associated Press, Sheriff Ed Gonzales said his deputy has cooperated with the sheriff's office's administrative investigation. The deputy was pulled from patrol duties on Wednesday (7 June) and has since been suspended.
Video of the confrontation between the two men shows Terry Thompson holding down Hernandez using a chokehold. The two men got into a physical fight after Thompson confronted Hernandez for urinating in public.
The video was recorded by a concerned citizen, who captured the encounter despite being told it was "illegal" to record. Though the video lasts just under a minute long, witnesses told reporters that the entire fight lasted about 10 minutes.
Investigators said Shauna Thompson helped restrain Hernandez after Terry Thompson used a chokehold on him. A medical examiner ruled Hernandez died from a lack of oxygen to the brain caused by strangulation and chest compressions. The 24-year-old's death was ruled a homicide.
The Houston Press reported the couple are expected to turn themselves in and will be booked into Harris County Jail. If convicted, they face life in prison.
© Copyright IBTimes 2023. All rights reserved.