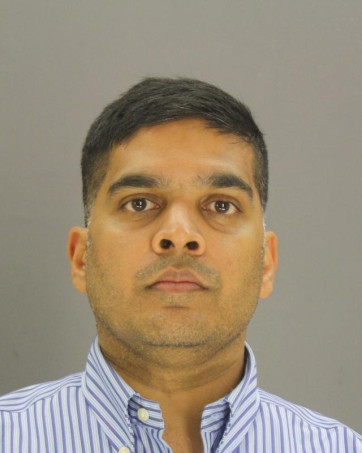 A man in Texas has been charged with capital murder of a child after police say he admitted accidentally killing a girl, less than a year after she was adopted from an Indian orphanage. According to court documents, 37-year-old Wesley Mathews told authorities that 3-year-old Sherin Mathews had choked and died when he was forcing her to drink milk.
Along with the capital murder change, Mathews is charged with felony injury to a child, abandoning a child and tampering with evidence. Police said that Mathews initially told them that Sherin had disappeared after he told her to stand by a tree outside the house as punishment.
He later said that he had been trying to force her to drink milk as part of a special diet, which required her to eat whenever she was awake to gain weight - he said the child had developmental disabilities and was malnourished.
Investigators said that Mathews "admitted to removing the body from the home." Sherin Mathews body was found in a culvert, a small tunnel that carries a stream or drain under a road, near the Mathew's home in a Dallas suburb over two weeks after she was first reported missing.
Mathews' wife, 35-year-old Sini Mathews was charged with abandoning or endangering a child. Police documents say that Sini Mathews' charge stems from a night before the child was reported missing when Sini and Wesley left Sherin at home on her own while they went to a restaurant with their biological daughter.
The earlier charges were handed down in October and November 2017, while Mathew's murder charge was only today released after the Dallas County Medical Examiner ruled that the child's death was the result of homicidal violence, the Dallas Observer reported.
Reports also said that doctors alleged that Sherin had injuries suggesting significant abuse was inflicted upon her after she was adopted.
Wesley Mathews is being held at Dallas County Jail with a $1,000,000 bond.