An American teenager has won the unlikeliest of titles: 17-year-old Austin Wierschke of Rhinelander, Wisconsin, has retained his title as the fastest mobile texter in the United States after winning the sixth annual LG National Texting Competition. In a face-off in Times Square, New York, the young man beat ten contestants from around the US and won $50,000 (£19,000) and an LG smartphone.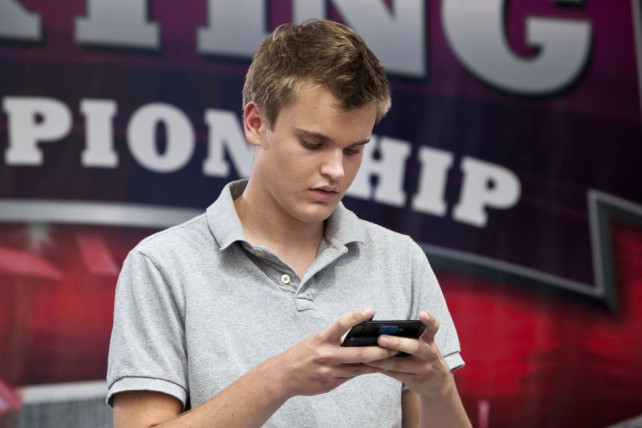 "Hearing my name called for the second time was amazing and a total shock," Wierschke said after defending his title. "I feel really lucky that I was able to come back this year to compete again." Wierschke said he practised by sending as many as 500 text messages per day.
The competitors were rated on thumb speed, memory and fluency and went through four rounds - to text phrases exactly as they appeared on a screen, identify texting acronyms, text backwards and type while blindfolded. In the last round, contestants had 45 seconds to type: "Twinkle, twinkle, little star, how I wonder what you are, up above the world so high, like a diamond in the sky."
Kent Augustine, 16, from Queens, New York, came second to claim a $10,000 (£6,300) prize, and was quoted by the Daily Times as saying he was disappointed but would try again next year. Another competitor, Kelly Barracato, was all praise for Wierschke and said she noticed "his thumbs were flying".
"Texting is one of the most popular forms of communication and yet it continually surprises us just how fast these kids can draft and send out a message," James Fishler, senior vice president of marketing and go-to-market operations, LG Electronics USA, said. "But because texting is such a fast, convenient form of communication, it's easy for people to use it to bully and spread negativity. We are proud to use the 2012 LG U.S. National Texting Championship as a platform to challenge all of us to take responsibility for stopping bullying in our communities."