Thailand's Prime Minister Prayuth Chan-ocha has said female tourists cannot expect to be safe in his country wearing bikinis unless they are 'not beautiful'.
The military ruler reportedly made the controversial comments following the murder of British backpackers David Miller, 24, and Hannah Witheridge, 23, on the island of Koh Tao earlier this week.
"There are always problems with tourist safety," said Chan-ocha. "They think our country is beautiful and is safe so they can do whatever they want, they wear bikinis and walk everywhere.
"Can they be safe in bikinis... unless they are not beautiful?"
He also said that the behaviour of the pair who had attended a beach party with 50 other revellers on the night they were killed had to be questioned.
"We have to look into the behaviour of the other party too because this kind of incident should not happen to anybody and it has affected our image," Chan-ocha told reporters.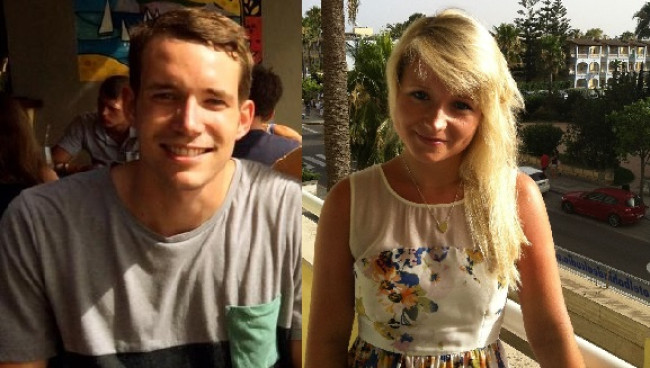 Brandon Lewis, Witheridge's MP in Great Yarmouth, criticised Chan-ocha's comments and told the Daily Mail: "I have not seen anything indicating that there should be any blame on the victims, and right now the investigation will hopefully be targeted on finding the perpetrator of the crime.
"I hope the focus will be on bringing whoever committed this barbaric crime to justice."
Katie Russell, spokeswoman for Rape Crisis England and Wales, said: "The responsibility for rape and murder lies solely with rapists and murderers; to suggest that someone can invite such violence against themselves by how they dress fails to acknowledge this and undermines the seriousness of these terrible crimes.
"The implication that only 'beautiful' women can experience sexual violence also perpetuates the harmful myth that rape is about sexual desire and loss of control when precisely the opposite is true; rape is an act of violence that involves the abuse of power and control and has nothing to do with sexual attraction."
The prime minister's controversial comments come amid officers undertaking the investigation admitting DNA samples did not match any of the 12 people they had been questioning – including 11 Burmese migrants believed to have had bloodstained clothes and two British brothers.
Christopher and James Ware, who shared a room with Miller on Koh Tao, were questioned and interviewed by police. They were stopped from boarding a flight home at Bangkok airport on Wednesday night.
A post-mortem examination showed Witheridge and Miller suffered severe blows to the head. A bloodstained hoe, believed to the murder weapon, was also found nearby.
Miller was also reported to have been in a struggle moments before his death with injuries to the back of his hands, and water was present in his lungs - indicating death by drowning, according to investigators.
Reports had been ruled out that Witheridge had been raped but there were signs she had engaged in sexual activity. Semen samples found her on body were reportedly, however, not linked to Miller.