Koh Tao, Thailand: DNA of Victims Does Not Match Key Suspects Including British Brothers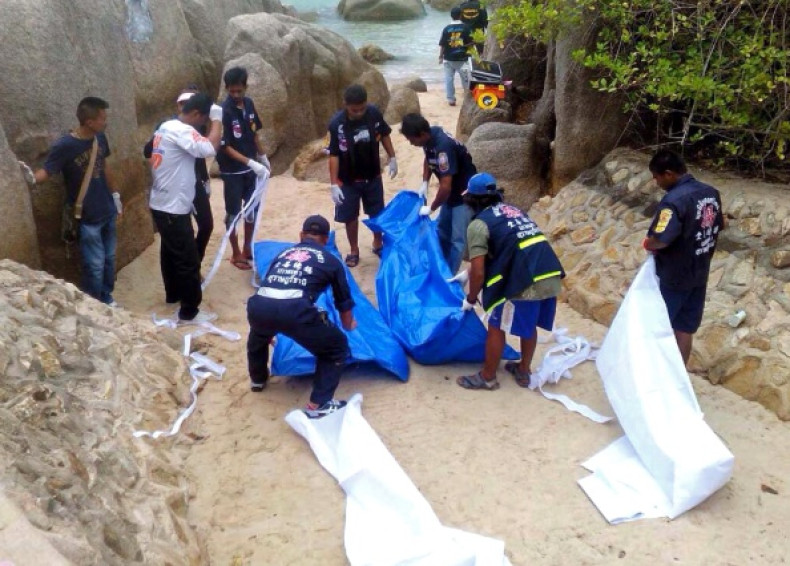 DNA found on the body of one of the British tourists murdered in Thailand has not matched any of the 12 suspects, police have revealed.
The bodies of Hannah Witheridge, 23, and David Miller, 24, were found semi-naked on a beach on the island of Koh Tao on Monday (8 September).
Police investigating the murders have questioned two British brothers and detained 11 Burmese people.
Officers previously reported that they had 'strong evidence' linking the Burmese workers to the deaths of Miller and Witheridge, after blood stains were found on the clothes of some of the migrants
DNA was taken from them and from three foreigners, including two brothers from Jersey, but police revealed that neither DNA found on Ms Witheridge's body, nor that on a cigarette butt, matched any of the suspects.
Brothers Christopher and James Ware were stopped at Bangkok International Airport as they prepared to leave the country and are now said to be in "police care", but have not formally been named as suspects.
Christopher Ware was previously questioned on Monday, shortly after the bodies were found, after officers became concerned about an injury to his arm. He was later released.
According to reports, the brothers shared a room with Mr Miller, who also came from Jersey.
Police Colonel Kissana said: "We also have two British suspects but they have not been detained. We cannot rule them out. They were close friends and knew all about the victims."
The UK Foreign Office said it was "aware of reports that the Thai police have spoken to British nationals" in connection with the case.
"The investigation is a matter for the Thai authorities," it said. "We stand ready to provide consular assistance if required."
Officers are also looking at the possibility that the two victims were having sex on the beach shortly before their deaths, considered a taboo in the religious country.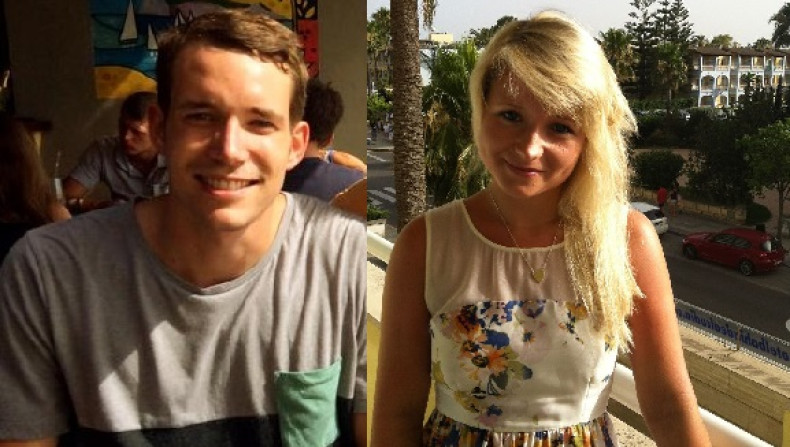 It has been revealed Mr Miller died from drowning and a blow to the head, while Miss Witheridge died from head wounds. A garden hoe believed to have been used in the attack was found nearby. Their bodies were found close to the beach-side bungalows where they had been staying.
On Tuesday, police released CCTV footage which they said showed Mr Miller and Ms Witheridge shortly before their deaths.
Police are now keen to trace an Asian man captured on the CCTV footage near the scene of the murders. He is seen running past the security camera at 3.44am and is seen again an hour later walking down the same street.
Yesterday it was reported that Thai police believe the killer may not have been able to get off the island due to bad weather and had banned all vessels from leaving.
Miss Witheridge, from Great Yarmouth, was on holiday with a group of female friends and was said to have met Mr Miller and his friends just three days ago.
They were all said to have been at a beach party attended by around 50 revellers on Sunday night.
The pair were seen on CCTV leaving a bar together at around 1am before walking onto the beach.