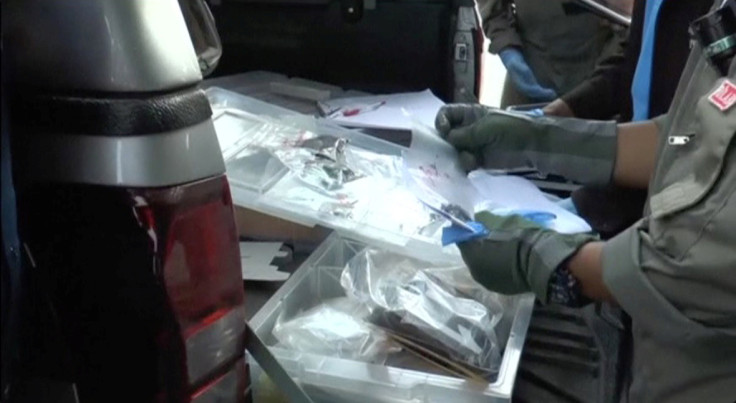 The series of bomb blasts in Thailand in August (2016) could have an international twist. One of the mobile phones used in the bombing in Phuket is believed to have originated from Malaysia.,
A security source said: "The explosion did not destroy a portion of the mobile phone with the Malaysian Communications and Multimedia Commission's serial number still visible on the phone and Thai investigations have asked for Malaysia's cooperation to identify the origin of the phone."
The source said that the phone chip together with the serial number has been handed over to the Malaysian police. The SIM card however has been destroyed in the explosion. This, the source said, makes it difficult to track down the phone owner because it may have changed ownership several times.
Malaysia's Inspector-General of Police Khalid Abu Bakar was quoted by Bernama news agency as saying that the police had received a fragment that has the MCMC serial number of it. Malaysian Police are giving full cooperation to their counterparts in Thailand.
Similarly, the MCMC said in a statement that it would work closely with the police and other relevant agencies in tracking down the owner of the phone.
Mobile phones were used to detonate a series of self-made bombs in several popular tourist spots in southern Thailand, including Phuket and Hua Hin. The bombings killed four people and injured 35 others.
Two homemade bombs exploded in Phuket on 13 August, one in Patong and another in Kathu early morning but only one person suffered light injuries. On 10 August, local security authorities found two homemade bombs following a tip-off in Paradise and China Town Markets, both in Phuket. Both bombs were diffused with no incident.
In Hua Hin, there was a bomb blast on 11 August and another on 13 August, which left two people dead and injuring dozens, including 10 foreign tourists. Two blasts took place in Surat Thani on 13 August where one person died. Another blast hit a market in Trang two days ago killing one person.
All the blasts are believed to be linked, the local Thai investigation team said, according to local media.
Three unexploded bombs found
Meanwhile, police have found unexploded bombs in three top tourist destinations in Thailand over the weekend. Although Thai police claim to know who is behind the bombings which hit seven southern provinces, they have yet to reveal names or the motive.
Police have ruled out international terrorist groups, describing the attacks as "local sabotage."
"Our investigation is progressing. We know who was behind it," a police spokesman Piyapan Pingmuang told AFP. No further details were given.
The unexploded devices were found and defused on 14 August in the upscale beach town of Hua Hin and popular tourist destination Phuket, according to Grisada Boonrach, the Interior Ministry Permanent Secretary. "It is likely they were intended to explode at the same time of the previous explosions," Grisada said.
Other unexploded devices were also found on 13 August in the Phang Nga province.