Thailand's new king picked bits of bone and ash from his father's remains to be enshrined as royal relics as part of an elaborate five-day funeral for the much-loved late King Bhumibol Adulyadej – also known as King Rama IX. His son, King Maha Vajiralongkorn, participated in a religious ceremony to collect the ashes and relics of his father to be moved to special locations for further Buddhist rites.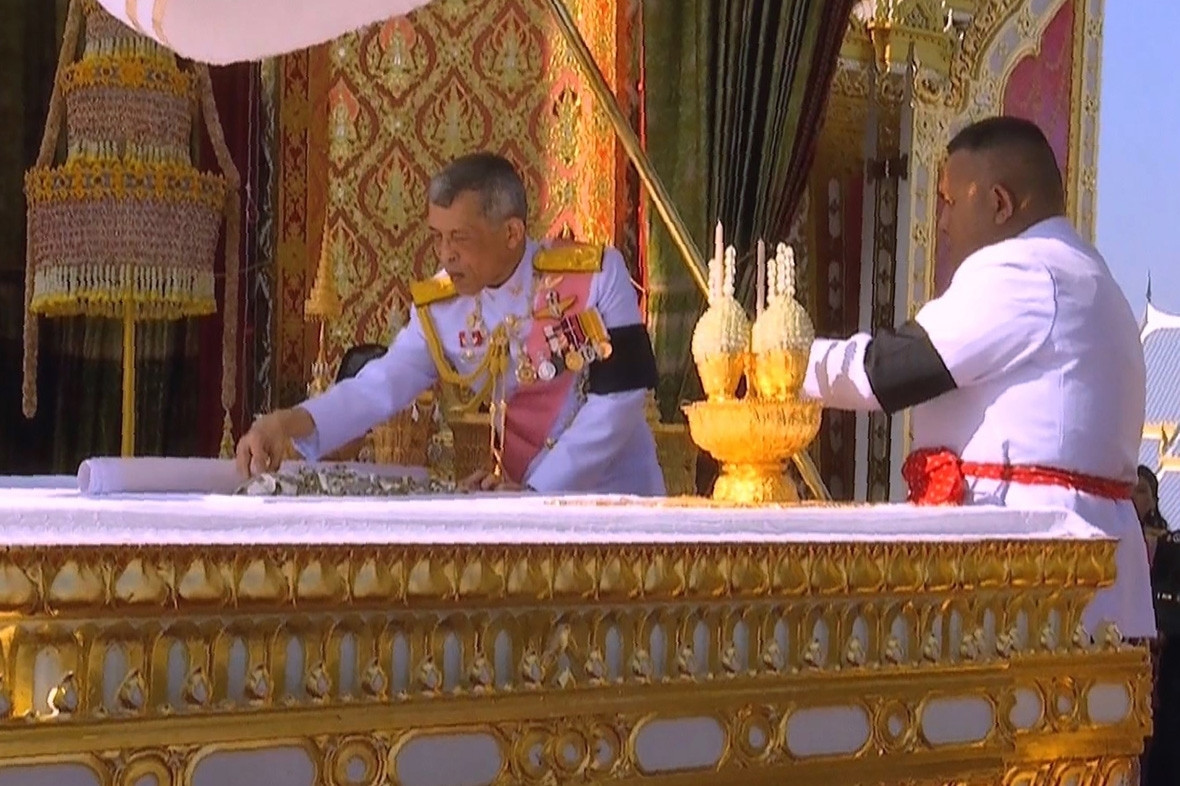 Smoke rose just before midnight on Thursday from the spectacularly ornate crematorium built in the year since King Bhumibol Adulyadej died. Thai television broadcast pictures of Vajiralongkorn bathing Bhumibol's relics — charred bones — and placing them in golden reliquary urns. He sprinkled the bones with sacred water as classical Thai music played. The remains were blessed by Thailand's Supreme Patriarch, the head of the order of Buddhist monks.
The ashes and bones were then placed on a royal palanquin and carried to the Grand Palace, where he had lain in state since his death last October.
On the final day of the funeral, the relics will be enshrined in part of a Grand Palace throne hall known as the "Heavenly Abode", and the ashes will be enshrined at two temples, Wat Rajabopidh and Wat Bovoranives, in Bangkok.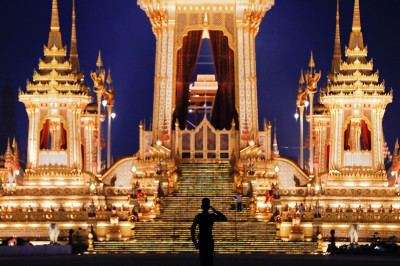 King Bhumibol was the world's longest-reigning monarch when he died a year ago aged 88. His seven-decade rule spanned some of the most tumultuous moments in modern Thai history, including several coups, a deadly crackdown on student protesters, natural disasters and a regional financial crisis.