'There is something dark within me': Cara Delevingne opens up about facing her depression demons
The model-turned actress had to receive treatment for depression at the age of 15 after having a breakdown.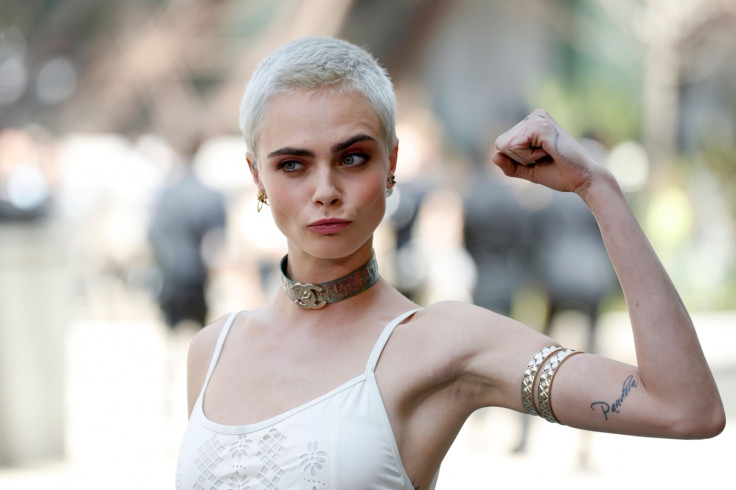 Today, Cara Delevingne can be recognised as one of the more popular young names in Hollywood. She recently starred in Valerian and the City of a Thousand Planets, made headlines as the villain in the Suicide Squad (2016), played the lead in 2015's Paper Towns, all this following a successful modelling career.
While her career has seen a steady rise, her personal life has been wrought with self-loathing, depression and family troubles. In the latest issue of Net-a-Porter's The Edit magazine, the 25-year-old opens up about her dark teenage years and the demons she had to live with.
"I didn't feel like I was ever good enough. The fact I couldn't do as well as other people made me hate myself," she recalled of her school years. "I always felt pretty weird and different as a kid, and that feeling was something I didn't understand, or know how to express."
Delevingne was born into wealth, as the youngest of three daughters of a successful property developer, Charles, and his socialite wife Pandora. She was raised in London's affluent Belgravia neighbourhood and despite the comforts of wealth, she was unable to shake off the emotional darkness surrounding her.
"When I tried to talk to people about it, they wouldn't want to understand. So many of my friends would say: 'How can you feel like that?' and, 'But you're so lucky,' and I'd be like: I know, trust me, I know. I know I'm the luckiest girl in the world, I understand all of these things, and I wish I could appreciate it. There is just something dark within me I cannot seem to shake," she explained.
In a bid to be liked by others and not alienated, she went on to internalise her feelings. "I always wanted people to love me, so I never got angry with them; I turned my anger onto myself. Instead of using [my] sword and shield [to protect myself], I just put my shield up and stabbed myself," she told the magazine.
As a child, the Tulip Fever actress also had to see first-hand how addiction had affected her mother. This, along with her own insecurities led to her having a breakdown at the age of 15. "I hated myself for being depressed, I hated feeling depressed, I hated feeling," she recalled. "I was very good at disassociating from emotion completely. And all the time I was second-guessing myself, saying something and then hating myself for saying it. I didn't understand what was happening apart from the fact that I didn't want to be alive anymore."
Her emotional troubles continued into adulthood and she explained how they even went on to affect her romantic relationships. But, today, Delevinge is focused on the positive and has chosen to take time to fall in love with herself. "At the moment, it's just being in a relationship with myself," she said.
"I relied too much on love, too much on other people to make me happy, and I needed to learn to be happy by myself. So now I can be by myself, I can be happy. It took me a long time."
Along with her film projects, Delevinge is also preparing to launch her debut novel, Mirror Mirror on 5 October. It is a "twisty coming-of-age story about 16-year-old friends Red, Leo, Naima and Rose who are all trying to figure out who they are and navigate the minefield of school and relationships," she said of the venture.
© Copyright IBTimes 2023. All rights reserved.