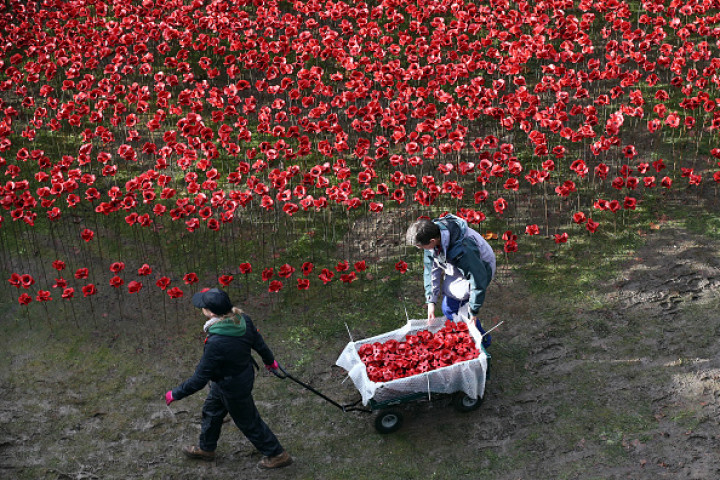 The artist behind the Tower of London ceramic poppies says thieves are attempting to steal the poppies as they are being removed from the public display to be delivered to all the people who have purchased them.
The poppies, that were sold for £25 each, are now in the process of being removed after being viewed by over 5 million people, reported the Telegraph.
"I'm not happy. It's disrespectful to the people who bought them and made them and to the people they represent," said Paul Cummins, the artist who created the ceramic poppies.
"When they were taken out of the moat, people were breaking into the lorries to try and get them. People want them, but we're not making any more because it would be disrespectful to the people that died."
Half of the poppies have already been removed by volunteers and sent to a distribution centre in Alfreton, Derby, where the poppies are cleaned, neatly packaged and sent off to the public who have purchased them.
Meanwhile, a Tower of London spokesman has said: "We have received crime prevention advice from the police and all appropriate security measures have been in place throughout the project to ensure the safe delivery of the poppies to their new owners.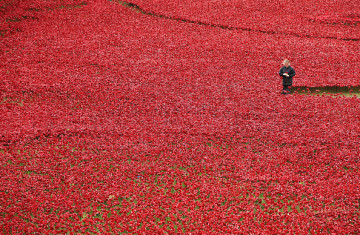 "An attempt was made to break into empty vehicles at a rest stop on their way to London. A number of other vehicles at the rest stop were targeted in the same way. The police have been informed."
It is predicted that proceeds from the sale of the 888,246 handmade poppies are expected to peak at £15m.
Six charities will be sharing all the proceeds from the sale of the poppies, including Help for Heroes and the Royal British Legion.
The last poppy is due to be removed on 28 November.
An estimated 17,000 volunteers helped install the ceramic poppies this summer as part of the 'Blood Swept Lands and Seas of Red' artwork.
Each poppy symbolizes a British and Commonwealth soldier who died during the First World War.