A third body has been discovered on the South Carolina property of registered sex offender Todd Kohlhepp, who is accused of kidnapping a woman found earlier this month chained 'like a dog' in a storage container. Kohlhepp, who was arrested after 30-year-old Kala Brown was rescued, has confessed to killing seven people.
Authorities said on Monday (7 November) that a second and third body were discovered on Kohlhepp's property in Woodruff, South Carolina on Sunday (6 November). Kohlhepp also admitted killing four people in a motorcycle shop 13 years ago.
Spartanburg County Sheriff Chuck Wright told reporters that Kohlhepp directed investigators to two shallow graves on the property, WYFF4 reported. Spartanburg County Coroner Rusty Clevenger said his office has not determined the gender or age of the victims, who were removed from the graves on Monday.
Investigators also did not know how long the victims had been deceased or buried. Testing will begin on 8 November, Clevenger said.
Authorities discovered the body of Brown's 32-year-old boyfriend, Charlie Carver, on Friday (4 November). Brown reportedly told investigators she had witnessed Kohlhepp shoot him. She was rescued on 3 November after being held captive for over two months in a storage container on Kohlhepp's land.
The 45-year-old real estate agent has not confessed to any other murders, Lieutenant Kevin Bobo, spokesman for the Spartanburg County Sheriff's Office, told reporters. "As we stand here tonight, we feel like there aren't any more bodies on this property," Bobo said. Investigators will return on Tuesday to finish combing the area to make sure nothing is missed, he added.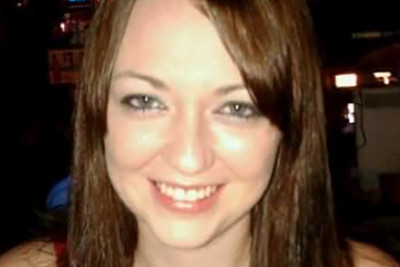 Bobo said that after two days of asking for an attorney, Kohlhepp re-initiated contact with investigators and confessed to the 2003 quadruple murder at Superbike Motorsports in Chesnee, South Carolina.
According to Greenville Online, Bobo said he could not talk about who the new victims were, or if Kohlhepp had identified them. Kohlhepp currently faces charges in the 2003 murders and in Brown's kidnapping. He has not been charged in Carver's death or in the murder of the two other victims. However, more charges against him are likely, Bobo said.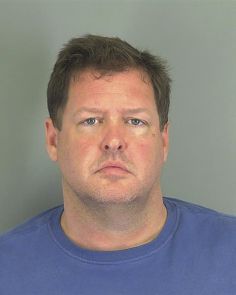 Disturbing Amazon reviews
The sheriff's office said on Monday that it was also looking into disturbing product reviews on Amazon by an account possibly connected to Kohlhepp. According to the Washington Post, several product reviews for a user identified as "me" but linked to a wish list for "Todd Kohlhepp" starting in May 2014 are being looked into.
In a 13 September 2014 review for a master padlock, the user said: "solid locks.. have 5 on a shipping container ... wont stop them ... but sure will slow them down till they are too old to care." In another review for a foldable shovel that appears to have been removed, the user wrote: "keep in car for when you have to hide the bodies and you left the full size shovel at home ... does not come with a midget, which would have been nice."
Most of the products reviewed were tactical gear, tools, gun accessories, SD cards and books on war and fighting, the Washington Post reported.
Kohlhepp was denied bond and is reportedly representing himself. He is scheduled for his next court appearance on 19 January. The FBI and Homeland Security are involved in the investigation.