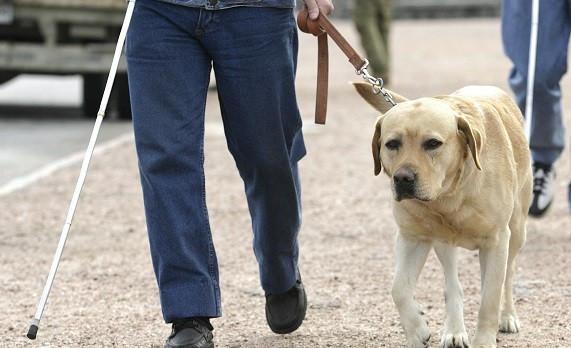 Incredible as it may sound but nearly one in three Britons think guide dogs are smart enough to help empty washing machines and one in two think the animals can actually answer the telephones.
And yes, it gets worse. A man once saw a pharmacist ask a dog about its owner's prescription. A poll of more than 4,500 adults on what they believed guide dogs did for their owners has shed some interesting facts, charity Guide Dogs has discovered.
According to the poll, almost half of Britons believe the dogs can answer a ringing phone and 31% believe the animals, usually labradors actually can help empty the washing machine.
And no, contrary to what 83% of those polled think, guide dogs do not decide when it is safe to cross the road. They can only guide their owners around potential obstacles, leading them to familiar places like a local shop or to a friend's house.
The charity said it is the owners and not the dogs who decide when it is safe to cross the road. The poll was conducted in conjunction with a national week of fundraising.
It said around two million Britons have some sight loss and the figure is expected to double by 2050 as the population ages.
An estimated 180,000 people with sight problems would rarely or never leave their home, without a guide dog, the charity said.
The charity's spokesperson Sonya Roberts said: "Guide dogs are expertly trained to lead their owner around obstacles, identify kerbs and sport hazards.
"What people witness on the street is the incredible nature of the trusting relationship between guide dog and owner and it's therefore not surprising that 'intelligent' and 'life-changing' were the top words that sprung to respondents' minds when thinking about these special dogs," she said.
The charity says it takes 20 months to train a guide dog and this can cost around £50,000.