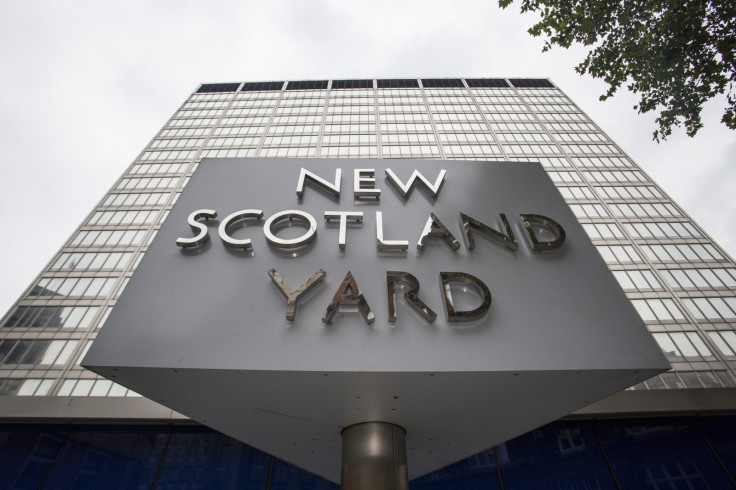 This enormous knife was handed in at an amnesty bin outside a London Police station, at a time when the number of young people carrying knives is close to an eight-year high.
The huge curved blade was taken off the streets after being dumped in knife bin outside a Hammersmith Police station, west London.
The knife is so large it came with its own cover and rucksack to carry it.
The find comes as 1,180 under-18s were cautioned or sentenced for carrying blades in the three months to June in Britain, according to Ministry of Justice statistics. This is the highest quarterly tally for that age group since the July-to-September period in 2009.
In total, 5,237 knife possession offences were dealt with by the criminal justice system in the three months to the end of June – up 6% on the same period in 2016.
The figures come amid fresh concern about knife crime, particularly in London, where 13 teenagers have been fatally stabbed so far this year. Teenagers have also been charged in many cases where adults have been the victims of deadly stabbings.
Police have shifted their outlook on youth knife crime away from a narrative of gang violence, and now say young people are more often carrying blades for status and self-protection.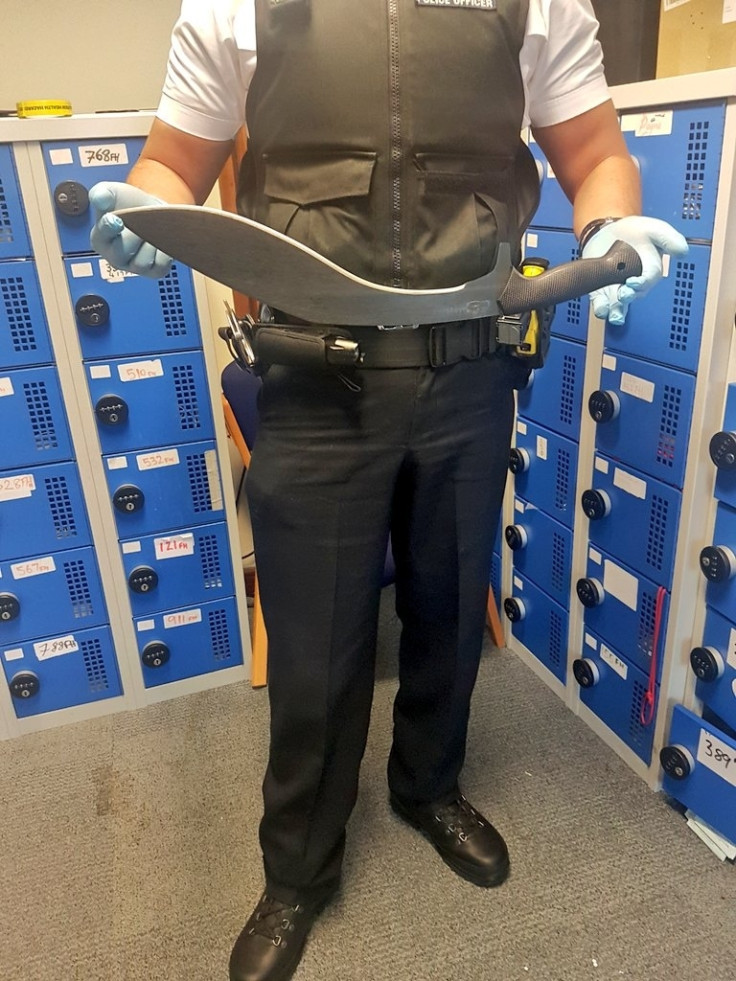 Earlier this month Mohamed Aadam, 20, who was killed after being stabbed by a teenager in Camden, north London, became the second member of his family to die of a knife attack in recent years.
Aadam died despite paramedics' attempts to save him on 4 September. But his grieving mother Fowsiya Abdi said his cousin Mohamed Abdullahi was fatally stabbed in the heart in a case of mistaken identity in 2013, just a mile away from where her son was killed.
"I have just been to identify his body it was the worst thing. I still can't believe it," she told the Evening Standard.
A 17-year-old boy was charged with Aadam's murder and was remanded into custody ahead of an Old Bailey hearing.