After months of waiting, Nintendo finally lifted the lid on its new console last week (20 October), revealing a home and handheld hybrid console called Nintendo Switch. It naturally led to a lot of discussion about the console's concept, Nintendo's direction as a company and, most importantly, how much the controller looks like a puppy.
The portable portion of Switch has two detachable controllers – called Joy-Cons – on its sides that can be used separately or reattached to a dock that creates a more conventional joypad for use when Switch is being used with a television.
Fan art appeared not long after the Switch was revealed depicting the controller as a puppy, and after that nobody could see anything else when looking at the otherwise quite ungainly joypad. This inspired Twitter user AnnaTheRed to make the plushie above.
Anna posted further pictures of the toy as her creation went viral, including pictures of it with her cat – who seemed about as enthused as a cat would be.
Making plush toys like these is a hobby of Anna's. Her website shows off many more designs based on Halo lead character Master Chief, Double Fine's cult classic Psychonauts, Xbox Arcade favourite Castle Crashers and many more.
The plushie is undeniably cute, making us feel guilty for ever calling the Switch controller "ungainly". Sorry boy.
Nintendo announced the Switch with a launch video outlining the console's core concept, showing its use inside the home and out, and revealing a few of the games that can be expected to be released for the device when it goes on sale in March 2017.
Nintendo has said that it has not yet revealed all of Switch's features, but that there will be no more announcements regarding the device until the new year.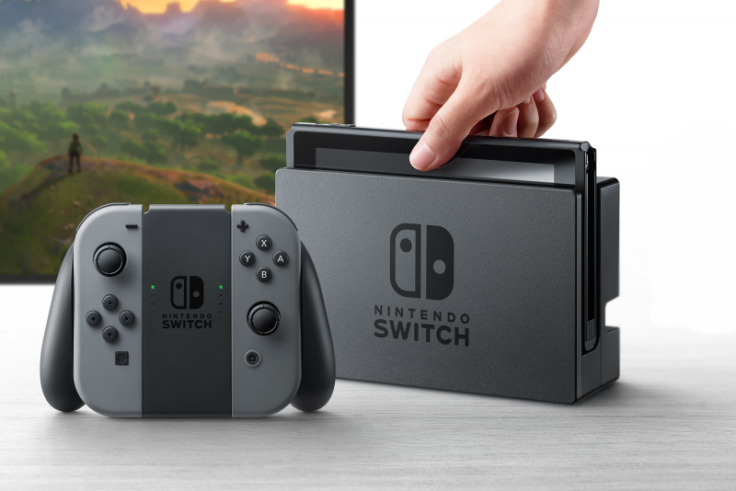 For all the latest video game news follow us on Twitter @IBTGamesUK.