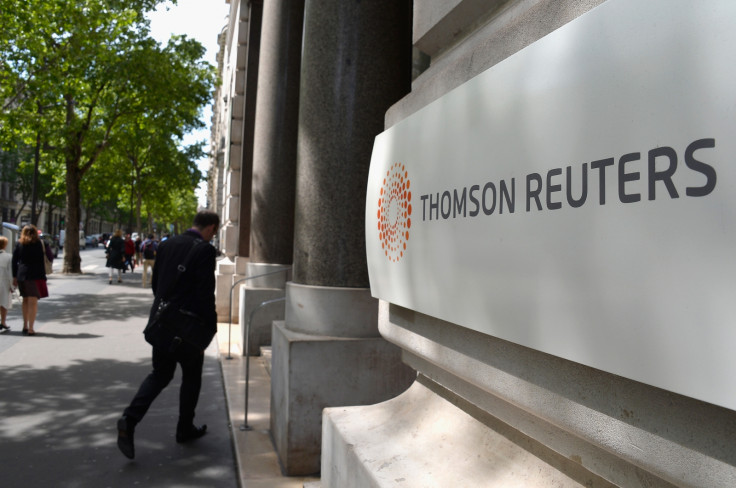 Thomson Reuters said it would eliminate 2,000 jobs – representing 4% of the total workforce – as part of its restructuring process. The layoffs would take place across 39 countries in 150 locations and would affect the Financial and Risk business and the Enterprise, Technology and Operations Group.
The restructuring is part of the company's multi-year efforts aimed at streamlining its businesses, said chief executive officer Jim Smith. The company currently employs 48,000 people worldwide.
"It's about simplification and taking out bureaucracy and taking out layers all of which have added complexity and slowed us down. These actions are not driven by any reaction to market conditions or in any way coming on the back of underperformance," Smith said.
According to a memo from Smith to employees, the layoffs will not affect Reuters News staff, which is part of the parent group Thomson Reuters.
The company said it would take a fourth-quarter charge of about $200m (£163m) to $250m, majority of which will be taken in Financial & Risk and the Enterprise, Technology & Operations Group created in January 2016.
The company said during its third-quarter results announcement.
"It is encouraging to see our continued progress flow through in the third-quarter numbers," said Smith, "Our core subscription businesses are moving in the right direction, our cost controls are working and we are increasingly confident in our execution capability. That is why we are going to pick up the pace of our transformation efforts."
The company reported marginally lower third-quarter net earnings, with net income of $286m or 36 cents per share as compared to $293m it earned during the same period a year ago.
The company expects to hit the lower end of its revenue forecast for the year, which calls for sales to rise 2% to 3%, said Stephane Bello, the company's chief financial officer.
Although the company was pleased with its revenue growth in the Financial and Risk segment, analysts hope to see the growth apart from cost-cutting. "It is not easy to do that, given the slow growth environment in the U.S. and Europe," said Doug Arthur, analyst at Huber Research Partners.