Thousands of people in large parts of the east coast of the UK have been told to prepare for potentially life-threatening floods as gale-force winds and tidal surges looks set to cause further misery.
Thousands of homes in Norfolk and the seaside village of Jaywick in Essex have already been evacuated as a precaution, with the Environment Agency issuing at least 12 severe flood warnings – meaning there is a risk of danger to life in places such as Norfolk, Suffolk and Lincolnshire.
A relief centre has been set up outside Jaywick to help those who have been forced from their homes in the district of Tendring, just west of Clacton-on-Sea.
At least 85 flood alerts, meaning flooding is expected and action is required immediately, have also been issued along the south coast and Berkshire.
The Environment Agency has put up around 7,500 metres of temporary barriers and 25 pumps in towns –such as Newcastle upon Tyne, Blythe, Great Yarmouth, Chelmsford, Rye and South Ferriby – to help deal with the flooding and waves due to hit the coast and along the River Humber.
The expected flooding is due to arrive after most of the UK was hit by blizzard-like conditions as snow, gale-force winds and heavy rain resulted in severe weather warnings being issued.
The heavy snow resulted in the Ministry of Defence issuing around 100 troops from the 2nd Battalion the Yorkshire Regiment to assist Lincolnshire Police in warning and evacuating residents at Skegness.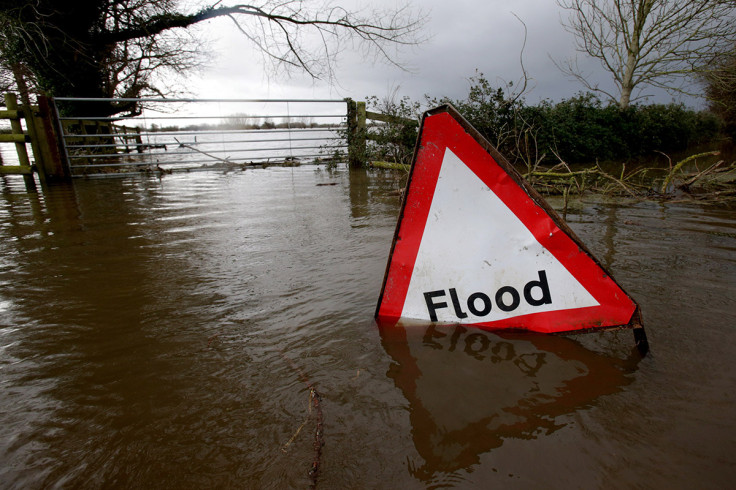 Mark Sitton-Kent, National Duty Manager at the Environment Agency, said: "The combination of gale force winds, high tides, dangerous waves carrying rocks and a coastal surge means parts of the East Coast are extremely dangerous. We have issued severe flood warnings and urge everyone to check their flood risk and ensure they are in a safe place.
"Our thoughts are with all those who are currently facing another uncertain day and night. We ask anyone tempted to go to the coast for a thrill or to take pictures to stay away, you would be putting yourself in unnecessary danger."
The Met Office: added: "Cold north or northwest winds will bring a further area of heavy snow southwards across the Northern Isles and the northeast of the Scottish mainland late on Thursday 12 January into the first part of Friday accompanied by severe gales, with gusts to 70 mph in places.
"A further two to five cm of snow is likely away from immediate exposed coasts, with a further 10-20 cm possible in areas above around 200m. Severe blizzard conditions are likely on high ground, with drifting of the snow.
"Further significant disruption to transport networks seems likely, along with possible disruption to power supplies, although not all areas will be equally affected. The worst of the conditions should ease overnight across the Northern Isles and during Friday morning elsewhere."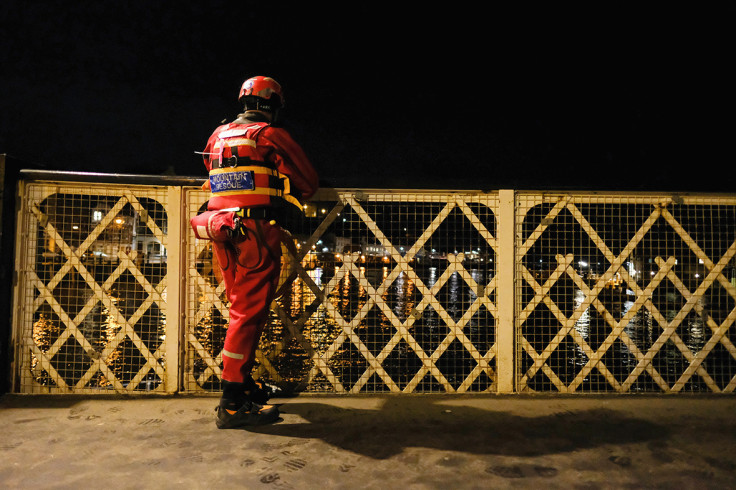 Severe flood warnings in place (2pm 13 January)
Aldeburgh and Thorpeness
Blythburgh and marshes upstream of A12
East bank of the River Yare at Great Yarmouth from South Denes to South Quay
East banks of the Rivers Yare and Bure at Great Yarmouth including North Quay, Newtown and Bure Park
Lowestoft Seafront and Docks
North Bank of Lake Lothing
Oulton Broad near Mutford Lock
Riverside Business Park and Kirkley
Rivers Yare and Bure from Runham Vauxhall to Scare Gap including Vauxhall Holiday Park.
Snape, Iken and surrounding marshland
South Bank of Lake Lothing, Bourne Business Park to Mutford Lock
Southwold and surrounding marshes
The coast from Clacton to Lee Wick
Tidal River Stour at Mistley, including the Quay and The Walls
West bank of the River Yare at Great Yarmouth from Gorleston to Ferry Hill
West Bank of the River Yare at Great Yarmouth including Southtown and Cobholm
West Mersea, The Strood and adjacent marshland